Building an inclusive campus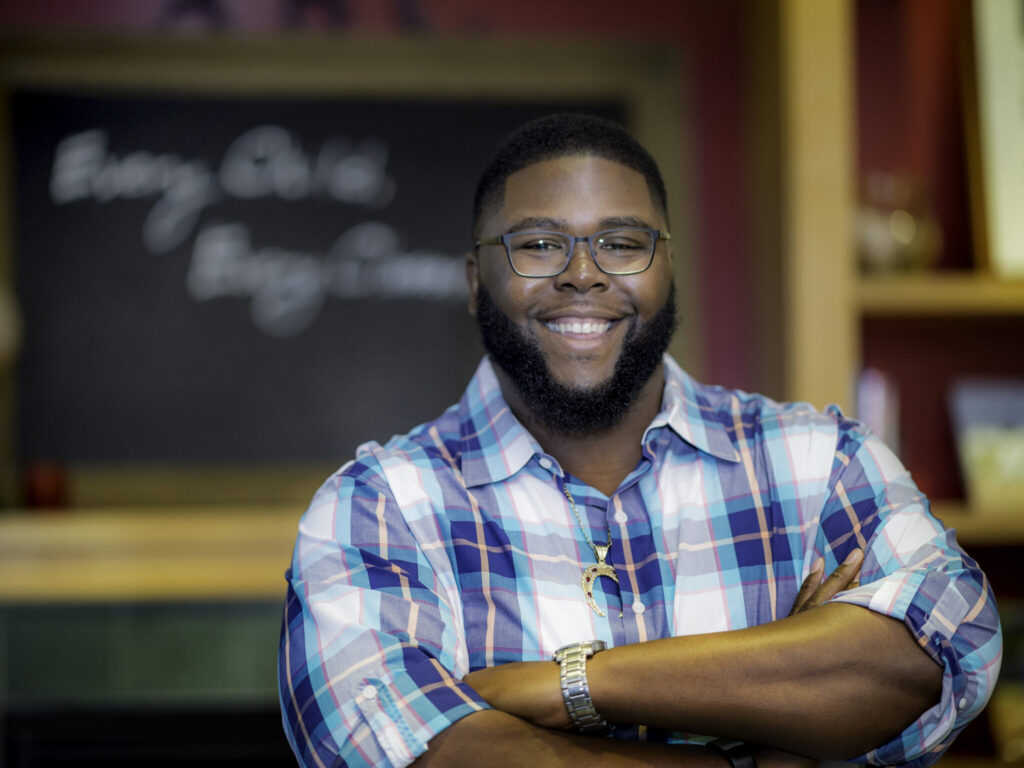 Scholar Anthony Jack to give talk on removing barriers for first-gen, low-income students
For first-generation and low-income students, succeeding at college goes beyond managing course loads and fulfilling academic requirements.
They may face a number of barriers, including the inability to pay for supplies and books, difficulty accessing food, lack of support or role models who are familiar with the obstacles they encounter, according to members of Wheaton's First-Gen and Low-Income Task Force.
Anthony Jack, a junior fellow and assistant professor of education at Harvard University, believes colleges can do more to prepare and support this student population during their studies. He will visit Wheaton College virtually on February 25 at 5 p.m. for a conversation on what the campus community can do to create equity and inclusion for all students.
At Wheaton, approximately 20 percent of all students are the first in their families to attend college or come from low-income backgrounds, according to Shaya Gregory Poku, dean for equity, social justice and community impact at Wheaton.
"We see his talk as an opportunity to have a discussion about the socioeconomic diversity and income inequality that exists on campus. We hope students will be more aware of what the experiences of their peers are, and for staff and faculty to consider how they can better support this student population," said Poku.
Jack is the author of The Privileged Poor: How Elite Colleges are Failing Disadvantaged Students, which shares what his journey was like as a first-generation and low-income student. He has dedicated his career to studying what he calls the "doubly disadvantaged"—those who enter college from local, distressed public high schools and the privileged poor, those who do so from boarding, day and preparatory high schools.
Jack's virtual visit is part of a larger, ongoing conversation about improving the Wheaton experience for low-income and first-generation college students, according to Poku. In 2016, the college formed the First-Gen and Low-Income Task Force to explore effective methods to dismantle barriers to success and fulfillment for these students.
Those conversations led to the decision to invite Jack to campus and host in-person reading sessions on his book in spring 2020. (The event was postponed and made virtual due to the global pandemic.)
Valerie Tobia '07, director of counseling and health services, is a member of the task force who has a personal connection to the topic as a first-gen, low-income graduate of Wheaton.
"I want to underscore what Anthony Jack says in his book—this can be an isolating and overwhelming experience to feel surrounded by privilege and lost in the process of higher education. This can lead to the lack of reaching out to available supports on campus, feelings of imposter syndrome and significant struggles not only incorporating oneself in campus life, but also when returning home," Tobia said. "I hope his talk and our task force and Wheaton's commitment allows these students to feel seen, validated and supported."
Wheaton engages in a number of initiatives to support first-gen and low-income students. The Center for Social Justice and Community Impact, for instance, works with the task force to develop programming for first-gen students and to offer an early arrival session—Brave, Bold and First. This event is held at the start of each academic year to provide students an opportunity to acclimate to campus. Additionally, a dedicated AmeriCorps VISTA—currently Elliott Botelho—works in the center to create long-term support structures for these students.
In addition to the task force and the Center for Social Justice and Community Impact serving as hosts for the event, Jack's talk is co-sponsored by the Wallace library; Counseling and Health Services; the Student Government Association Speaker Fund; Marshall Center for Intercultural Learning; the theme residence Together We All Prosper House; Diversity, Equity and Access Leadership; Intercultural Board; Pride Circle; the Wheaton Inclusive Excellence in STEM (WISE) Howard Hughes Medical Institute Grant; and the Center for Collaborative Teaching and Learning.
The event is open to alumni, students, staff and faculty.
Register for "Investing in Low-Income and First-Gen Students."