Investing in Low-Income and First-Gen Students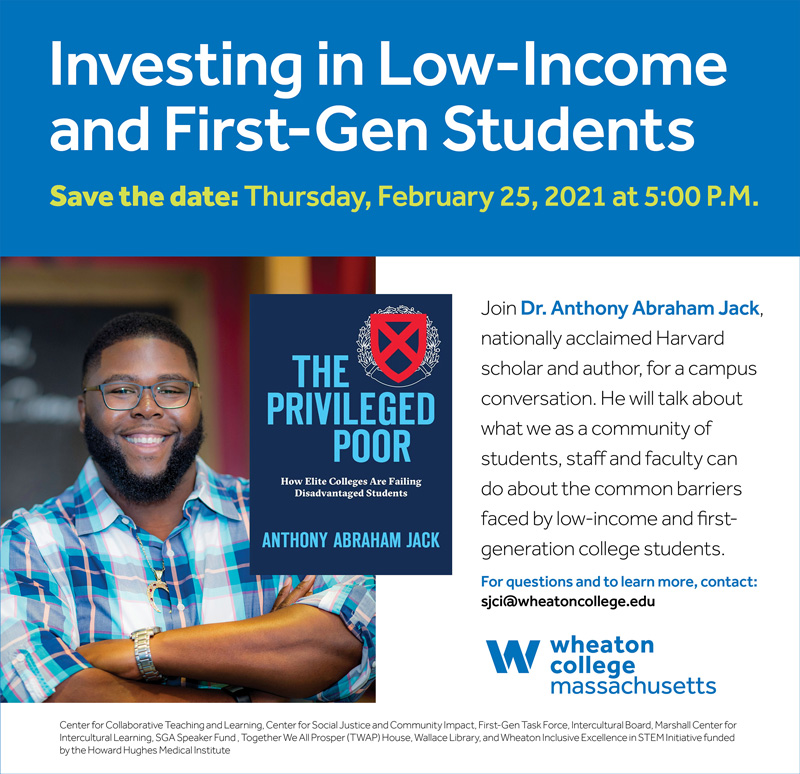 Join Dr. Anthony Abraham Jack, acclaimed author and Harvard scholar, for a campus conversation. He will talk about what we as a community of students, staff and faculty can do about the common barriers faced by low-income and first-generation college students.
For questions and to learn more, contact sjci@wheatoncollege.edu.
Register for this Zoom webinar