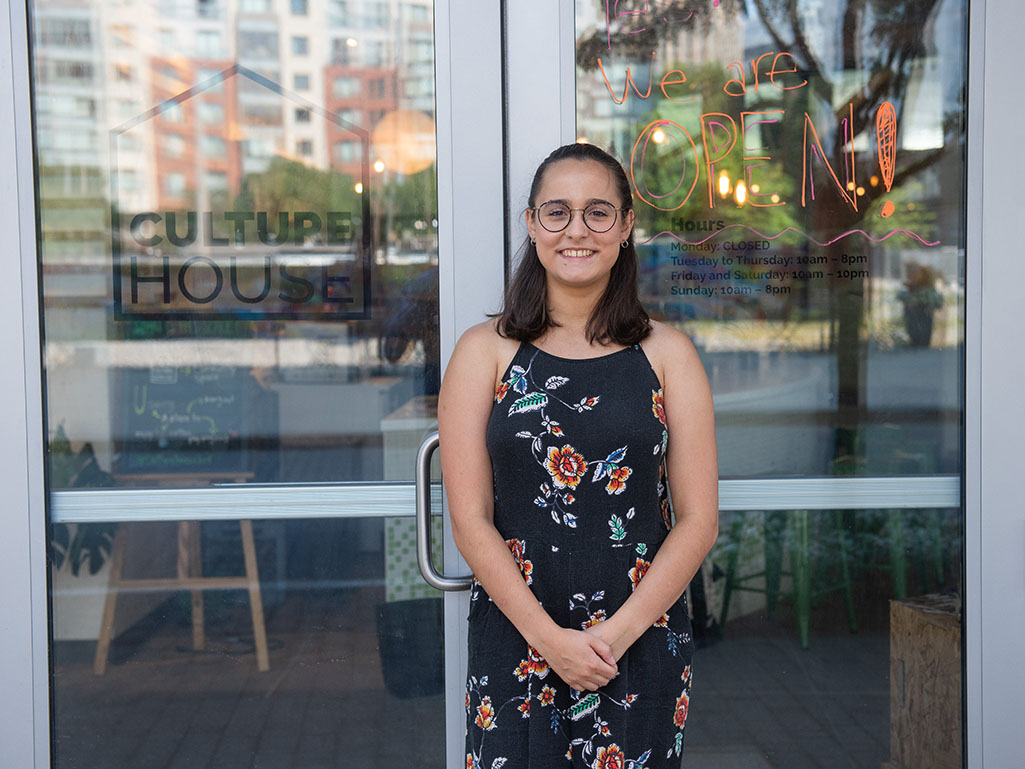 A summer internship with CultureHouse in Cambridge, Mass., opened up psychology and theater double major Emma Girouard '21 to a whole new field of study, and a possible career path.
CultureHouse is a pop-up community space that transforms underutilized or vacant storefronts into usable spaces for the community. Girouard helped plan and facilitate community events, manage the Cambridge location and support the organization with its continued research on urban design and the effects of the built environment on people.
"Through my work at CultureHouse I have gained confidence in my communications skills and have learned about the importance of engaging in wider community conversations. This is a skill I can bring to any walk of life," Girouard said.
She also was introduced to a new field of psychology: environmental psychology.
"Environmental psychology focuses on people's interactions with their environments and how they impact each other. I am now very interested in this subject and am even going to be  taking a class on urban livability while studying with DIS Copenhagen this fall," Girouard said. "I think this is the whole point of an internship, to introduce you to your desired field and also introduce you to new ideas and possibilities."
See more summer 2019 internships