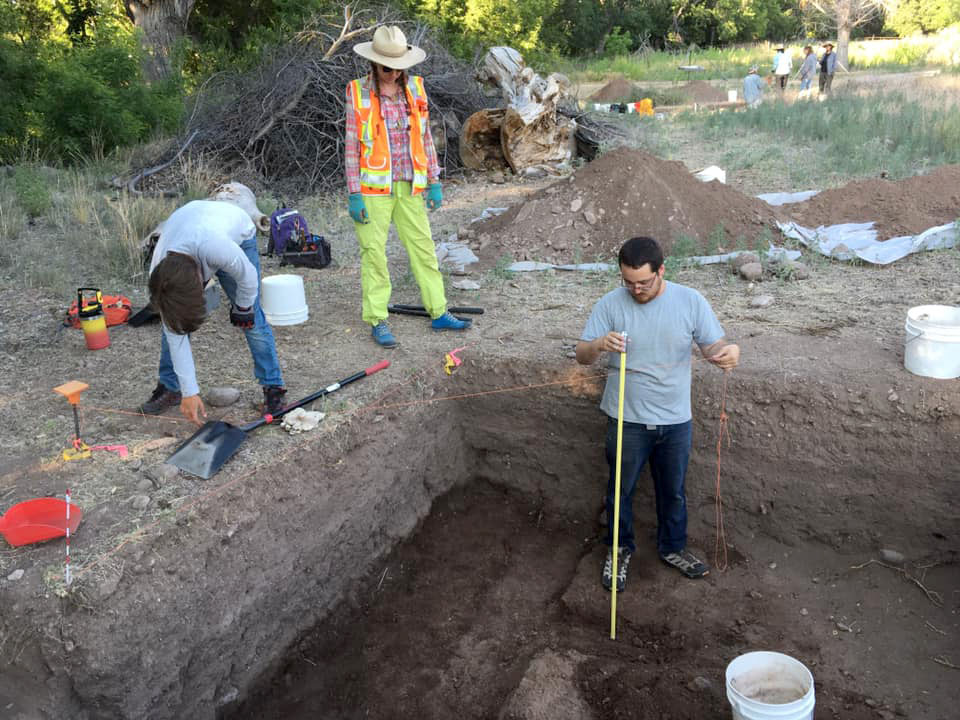 Anthropology major James Margotta '21 spent the summer learning how to dig (and when not to dig) at an archeological field school at Gila River Farm in Cliff, N.M., run jointly by Archeology Southwest and the University of Arizona, in partnership with the National Science Foundation.
Research at the site was focused on understanding the influences of Salado culture among Native American Mongollon communities in the area.
Margotta said he learned about excavation and archeological survey as well as community outreach, flintknapping and other useful skills.
"I now know how to better excavate a site, but also I have learned when it might be better to not excavate a site and explore other avenues for study. The field school highlighted so many different perspectives and ideas on the field of archaeology," he said.
Margotta is interested in graduate school after Wheaton and is considering a number of different fields, including cultural resource management, museum work, parks or forest service and academia.
"The field school has greatly aided me in my path," he said. "It identified possible regional interests (the Southwest) as well as theoretical interests (cultural heritage). The experience has provided so much, from new anthropological perspectives to lifelong friends and connections."
Read more about Margotta's experience in this blog post he did for Archeology Southwest.