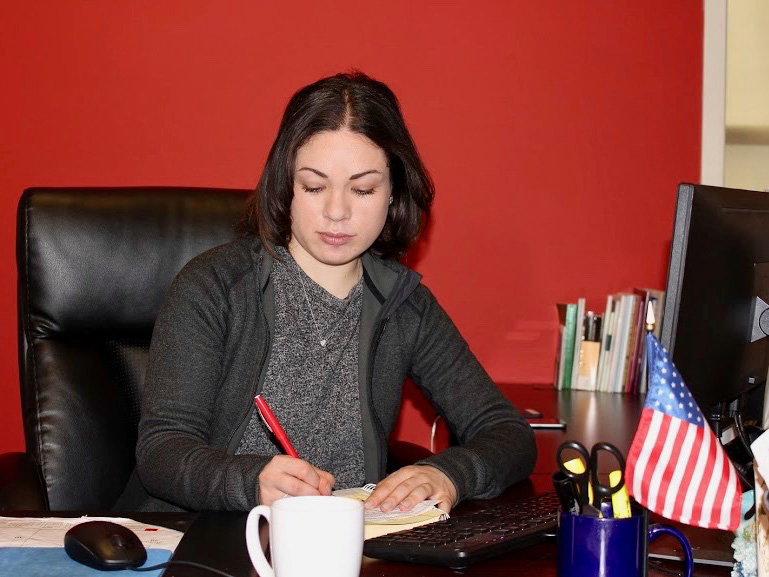 Liza Acevedo '15 recognized for work in political strategic communications
Liza Acevedo '15, spokesperson and strategic communications adviser for speaker of the New Jersey General Assembly, received the 2018 Rising Star Award from the Hispanic Coalition NY, a nonprofit that seeks to engage the public on social, civil, educational and economic issues that impact the Hispanic-Latino community.
"Liza Acevedo is a powerful advocate for economic fairness, lower and middle-class families and women and minority rights," according to a statement from the nonprofit on her award, which Acevedo received at a ceremony in Albany, N.Y., on Saturday, November 17.
The Rising Star Award recognizes members of the Hispanic-Latino community who have demonstrated outstanding accomplishments early in their career.  
In the short time since graduation, Acevedo—an economics major at Wheaton—has made her mark as a communications specialist and strategic advisor for politicians, including New Jersey Governor Phil Murphy and New Jersey Speaker Craig Coughlin. She previously worked on political campaigns, including the Hillary for America campaign, in Florida, Georgia and New York.
"I am thankful to the Hispanic Coalition NY for honoring me with this award," Acevedo said. "This award doesn't only represent me but is a representation of every Hispanic fighting for equal rights and a better tomorrow. Let's continue to lead the way."
In a profile story in the summer 2018 issue of Wheaton Magazine, Acevedo said she chooses to work for politicians who are seeking to reduce inequality through policies that help individuals and families access housing, health care and a quality education.
"I think the field of communications is the best way for me to give back to communities and demonstrate progressive values," she said. "In politics, we can make a difference."