Liza Acevedo '15 is deputy press secretary for New Jersey Gov. Phil Murphy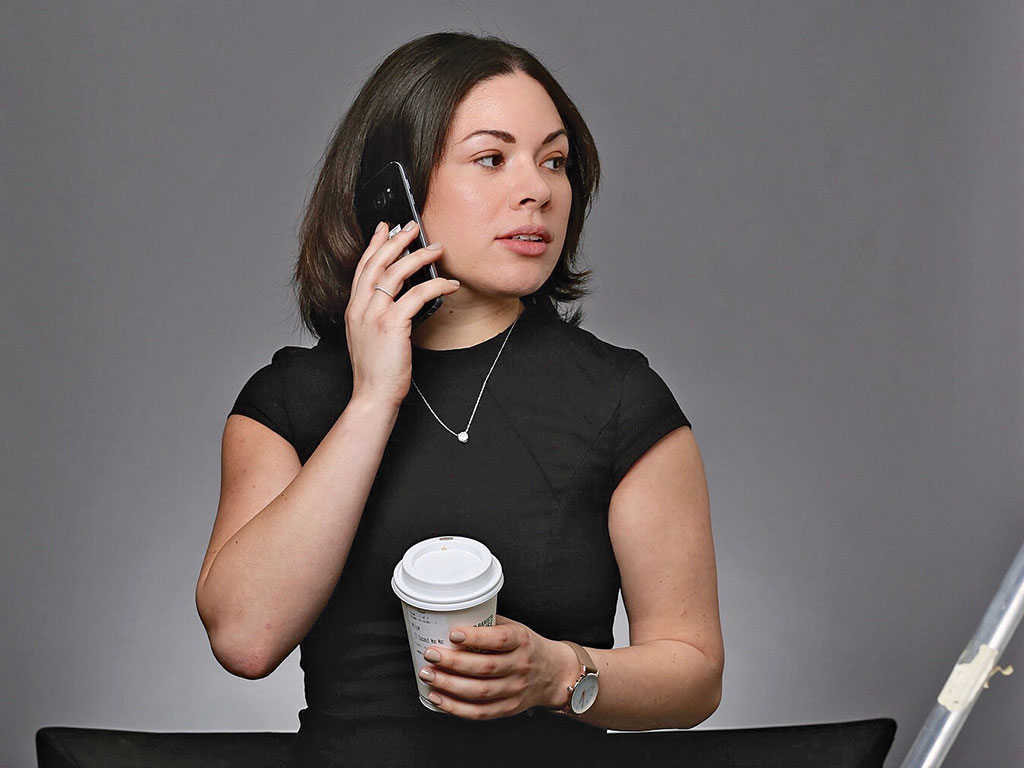 In a day in the life of Liza Acevedo '15, deputy press secretary for New Jersey Gov. Phil Murphy, anything goes.
Whether it's organizing a news conference on gun safety, coordinating with reporters and editors who are covering the governor or reviewing talking points with the first lady, Acevedo is always on the move—smartphone in hand.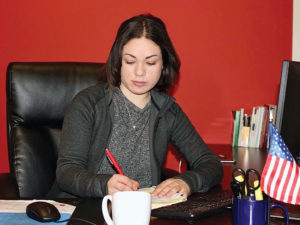 "In the world of communications, every day is different. It's a real whirlwind," said Acevedo, who majored in economics at Wheaton.
A student-athlete on Wheaton's softball team, Acevedo originally envisioned herself working in sports. Both as a high school student and after her first year at Wheaton, she interned with the New York Mets.
But at the suggestion of a mentor who noted that she might thrive in a government position, she interned the summer before her senior year with the Office of Congresswoman Yvette D. Clarke (D-N.Y.), working with the chief of staff and communications director.
The excitement of politics, and the opportunity to make a difference, won her over.
"I fell in love with it entirely," she said.
Around that time, Acevedo served as a member of the Student Government Association, and was its representative to Wheaton's Board of Trustees. In this role, she developed public speaking and strategic communications skills she uses at work today, she said.
"I'd plan a presentation, and I'd have to stand there, in front of the trustees, to deliver my remarks, answer their questions, and think on my feet," she said.
Acevedo said professors Kathryn Tomasek and Russell Williams provided invaluable support to her while at Wheaton, keeping her on track when she grappled with the loss of her home, which was destroyed in Hurricane Sandy in 2012, and suffered other setbacks like the death of her grandmother from emphysema.
"She balanced the academic challenge of completing her major, service as a student leader and the disruption of losing her family home. I have always hoped that she would build a career in public service, and in the years since graduation I have seen her experience and motivation grow each year," said Williams, associate professor of economics. "She has a rare combination of perception, empathy, energy and intelligence."
Acevedo said the trials she faced as a student ultimately enabled her to develop grit, an essential ingredient for success in government communications. After Wheaton, Acevedo worked on Hillary Clinton's presidential campaign and as communications director for Michael Gianaris, a New York state senator.
Acevedo said she works for politicians who are seeking to reduce inequality through policies that help individuals and families access housing, health care and a quality education. She also has been a vocal advocate for women's rights and criminal justice reform. As a first-generation college student whose mom worked multiple jobs to support her education, she understands the struggles of middle class families to meet basic needs and wants to support their dreams.
"I think the field of communications is the best way for me to give back to communities and demonstrate progressive values," she said. "In politics, we can make a difference."