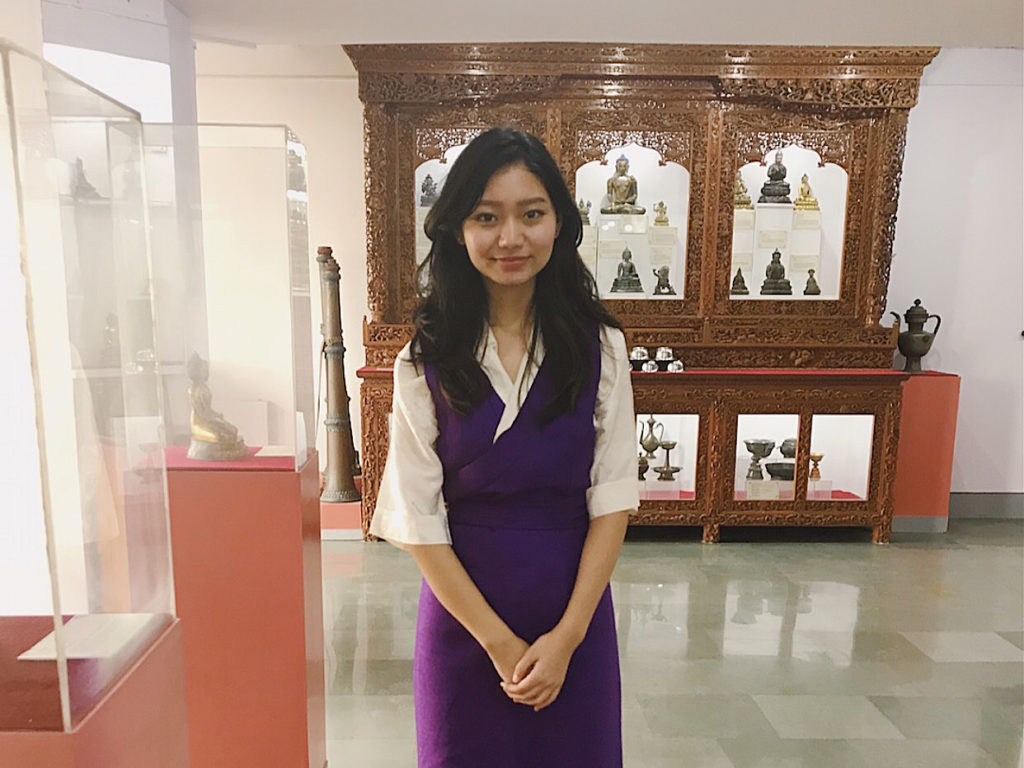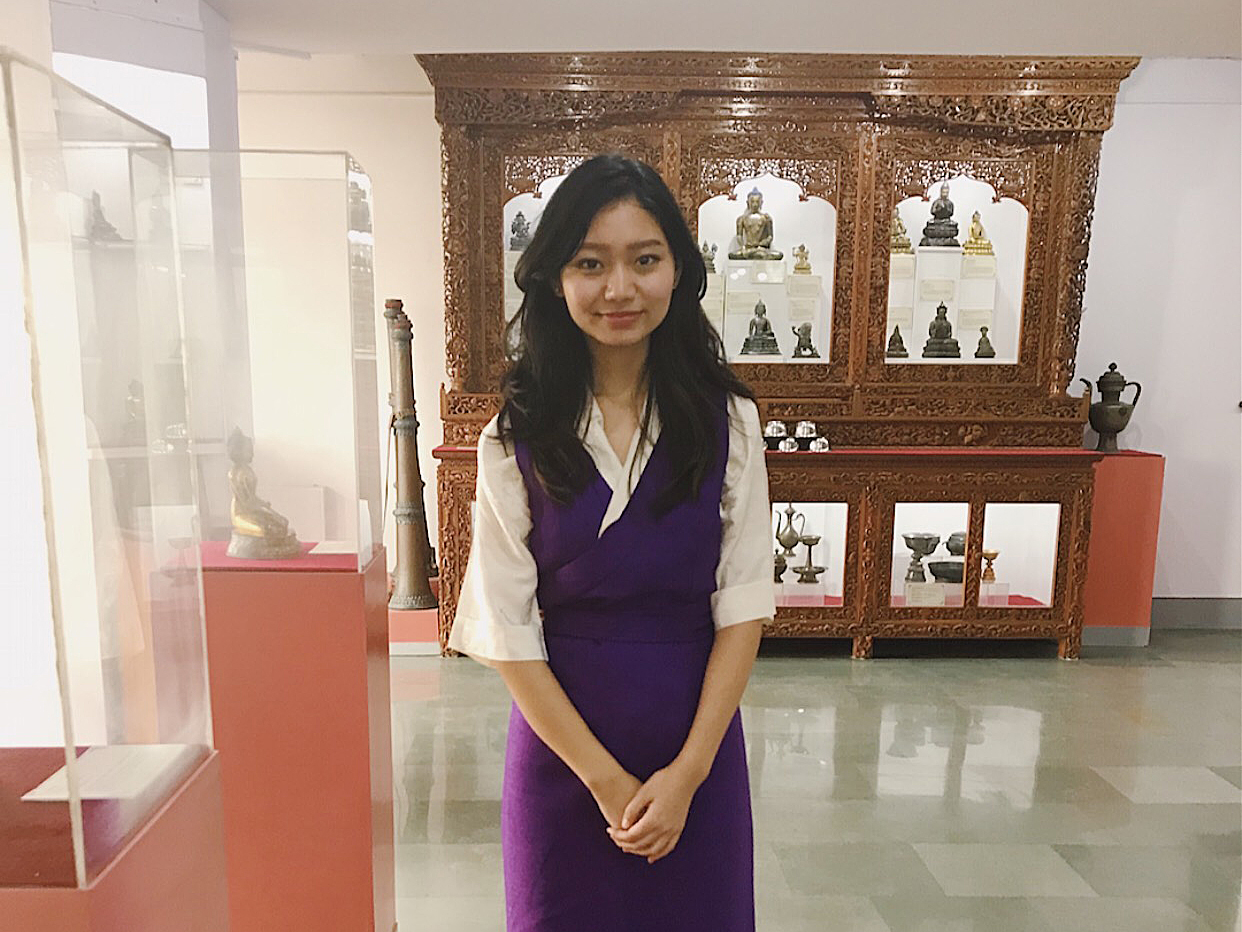 Kiki Marlam '20 awarded Fulbright Scholarship to teach in East Asia
Kiki Marlam's grasp of the inner workings of language is rich. She grew up speaking three —English, Hindi and Tibetan—and later studied both Korean and Mandarin.
Marlam's deep knowledge of language combined with her multicultural background will come in handy in her next role: Fulbright English Teaching Assistant (ETA) in South Korea. In July, she is scheduled to move to the East Asian country to teach English as a second language to secondary school students. (Note: the program is moving forward pending clearance of travel restrictions due to the COVID-19 pandemic.)
"I have had a long-standing interest in Korean culture and language. The Fulbright ETA gives me an opportunity to build upon my Korean language skills while also engaging in intercultural understanding and developing skills in diplomacy that I believe are integral to have in an increasingly global world like ours," said Marlam, a double major in psychology and business and management.
At Wheaton, Marlam gained experience mentoring college students both as a preceptor and as a teaching assistant.
As a preceptor, she held one-on-one meetings and email check-ins with a class of first-year students, providing academic counsel and social support for their successful transition to college life.
"During tutoring, I broke down abstract theories to the basics, conveyed concepts through simple English and used examples relatable to student life. Thus, I am excited to connect and communicate with Korean secondary school students in this way as well," Marlam wrote in her application.
In his recommendation letter, Matthew Gingo, associate professor of psychology, said Marlam earned high praise from the students she mentored.
"She was a capable, even exceptional, point person to introduce the students to college life, academics and to support their growth. She was a careful, reflective, enthusiastic and trusted mentor whose impact was evidenced both in students' evaluations of her and in students' success throughout their first two years of college," Gingo said.
Marlam also served as a teaching assistant with Bianca Cody Murphy, professor of psychology, for the course "Introduction to Psychology."
"She was approachable, made extra time to meet with those who had questions and was sincerely committed to their success. The students told me how much they appreciated her care and attention," Murphy said.
In addition, Marlam engaged in campus leadership as the president of the Asian Students Association. In that capacity, she hosted celebrations of Korean holidays like ​Chuseok, a harvest festival, ​to create cultural spaces and foster intercultural communication among all students on campus.
"My engagement with Korean students and culture deepened my intellectual curiosity in South Korea," Marlam said.
The senior views the Fulbright as a vital opportunity to achieve her long-term goal of a career in international business.
"Living in South Korea with a homestay family and teaching English to elementary students will help me better understand Korean society to effectively contribute to Korean international affairs during my professional life," Marlam said.
Read more about another Fulbright Scholar, MacKenzie Jones '20.