Social justice advocate to address 2019 grads
The Rev. Dr. William Joseph Barber II, social justice advocate, pastor and president emeritus of the North Carolina conference of the NAACP, will deliver the keynote address at Wheaton's 184th Commencement on Saturday, May 18.
Barber has a passion for helping people and a keen ability to organize inclusive coalitions of people—reaching across race, gender, age and class—to promote and protect civil rights and liberties, through a number of initiatives.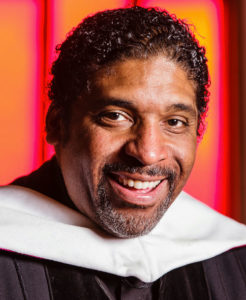 Currently, Barber serves as president and senior lecturer of Repairers of the Breach, a nonprofit leadership development organization he founded in 2014, which trains and organizes activists to lead social justice movements throughout the United States.
He is also co-chair of the Poor People's Campaign, an effort originally launched in 1967 by the Rev. Dr. Martin Luther King Jr., which seeks to unite people in communities across the country and give them the tools to challenge systemic racism, poverty, ecological devastation and other key issues.
"I look forward to honoring Rev. Barber and having him join us in celebrating the accomplishments of the Class of 2019. Rev. Barber inspires with his hopeful energy and skill at bringing together diverse coalitions of people to make the world better," President Dennis M. Hanno said. "His work offers valuable lessons for our students, as they seek to effect positive change in their own careers, and for the college as it continues its commitment to helping people find solutions to society's biggest challenges."
Barber has been pastor of Greenleaf Christian Church in Goldsboro, N.C., since 1993, and served as president of the North Carolina conference of the NAACP from 2005 to 2017, where he organized numerous social justice campaigns, including the Historic Thousands on Jones Street People's Assembly Coalition and the Forward Together Moral Monday Movement.
In 2013, Barber organized the Moral Monday rallies outside the statehouse in Raleigh, N.C., to protest state laws that restricted the rights of already disenfranchised people, including the passage of a series of particularly aggressive voter suppression laws. The movement led to several successful legal challenges, including two cases that reached the U.S. Supreme Court.
Barber has a bachelor's degree in political science from North Carolina Central University, a master's degree in divinity from Duke University, and a doctor of ministry degree from Drew University. He is a distinguished visiting professor at Union Theological Seminary and is the Visiting Social Justice Chair at St. John's University.
He has co-authored several books, including Forward Together: A Moral Message for the Nation (Chalice Press, 2014), The Third Reconstruction: Moral Mondays, Fusion Politics, and the Rise of a New Justice Movement (Beacon Press, 2016), and Revive Us Again: Vision and Action in Moral Organizing (Beacon Press, 2018). He also is a contributing op-ed writer for The New York Times, CNN, MSNBC and The Washington Post.
He is a 2018 MacArthur Foundation Fellow, The News and Observer's 2018 Tar Heel of the Year, a recipient of the Order of the Long Leaf Pine (North Carolina's highest citizenship award), a recipient of the NAACP's Juanita Jackson Mitchell Award for Legal Activism and the National NAACP Kelly Alexander Award, among many other honors.
Barber will receive an honorary Doctor of Laws degree at Wheaton's 2019 Commencement ceremony, along with two alumni honorees: Jeffrey K. Chin '94 and Bonnie G. Wittner '69.
Jeffrey K. Chin '94
Since 2013, Jeffrey K. Chin '94 has served as chief executive officer at Big Brothers Big Sisters of Central Massachusetts/Metro West Inc., a nonprofit agency that matches disadvantaged and at-risk youth with mentors in more than 42 communities, providing support through meaningful and lasting one-on-one relationships.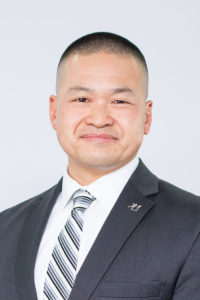 He is a member of the board of directors of the Massachusetts Nonprofit Network and of United Way of Central Massachusetts and also volunteers as a corporator with the Greater Worcester Community Foundation.
Chin has been a commissioned officer with the U.S. Navy Reserve since 2003, holding the rank of lieutenant, and last year served an eight-month tour of duty in Afghanistan.
Prior to coming to Big Brothers Big Sisters, Chin was executive director at Shrewsbury (Mass.) Youth and Family Services, a position he held since 2004, and worked as manager and director of the Wayside Youth and Family Support Network in Framingham, Mass.
He earned his bachelor's degree in psychology from Wheaton College and also has a master's degree in social work from Boston College.
Bonnie G. Wittner '69
Bonnie G. Wittner '69 was appointed as a judge to the Criminal Court of New York City in July 1983 and promoted to the Supreme Court, Criminal Term, of the State of New York in 1987. She served in Bronx County for five years, then in New York County from 1993 until her retirement in June 2017.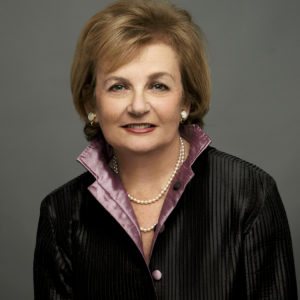 Wittner began her career working for the Legal Aid Society in New York City, as a staff attorney in the Criminal Defense Division. She then worked in the New York State Attorney General's Office, in the Antitrust Bureau, first as a staff attorney and later as the deputy bureau chief.
She has a bachelor's degree in European history from Wheaton College, graduating cum laude, and a law degree from Boston College Law School.
Wittner has served on a number of committees and boards in the New York legal community, including as a member of the New York Chief Administrative Judge's Advisory Committee on Criminal Law and Procedure since 1994, and as chair of the New York County Supreme Court's Gender Fairness Committee, from 2005–2015. She also served for eight years on the board of directors of the Fund for Social Change, a public philanthropic foundation that aims to improve the wellbeing of disempowered people in New York City.
She also served on the board of directors for Wheaton's Alumni Association from 1984–1987.