Sara Giraldo '24 gains insight into nonprofit work during SEG internship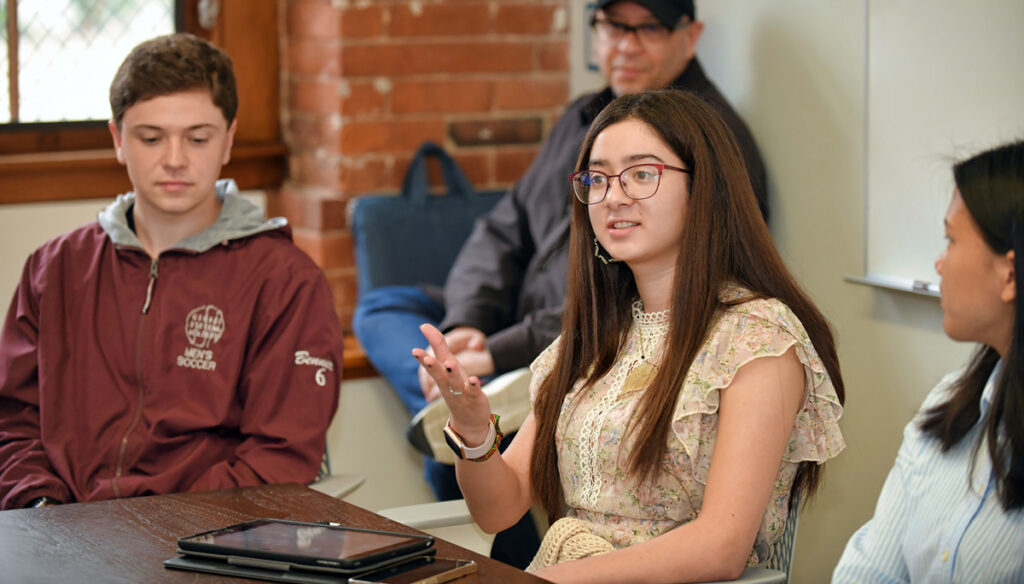 Sara Giraldo '24, an international relations major, was one of eight students selected for The John and Kendra Malloy Social Venture Scholars internship program.
Wheaton's new full-time, paid internship program places rising sophomores, juniors and seniors in summer internships with entrepreneurial ventures having a social impact in Providence, R.I.
From May through August, she worked as a Spanish programs and community outreach/program management intern at Providence, R.I.-based Social Enterprise Greenhouse (SEG), which supports entrepreneurs and businesses committed to positive societal and economic change.
"I have always been interested in interning with a company that is not driven by its profit, but by its mission. SEG was the perfect match," Giraldo said. "Working at SEG has helped me understand the structure inside a successful nonprofit organization, as well as get a sense of the skills and patience needed to make it work."
Her responsibilities included translating texts from English to Spanish as well as connecting with members of the community—in particular with small businesses in the Providence area—to share information about SEG programs and opportunities.
"My favorite moments during my time as an intern at SEG included those experiences in which I was able to learn from my supervisors and observe them directly connecting with other people and businesses," she said. "These experiences gave me direct insight into how exactly to approach my job."
Giraldo said in the future she hopes to become a U.S. diplomat, which will require knowing several languages. "My internship was mostly conducted in Spanish, which was really helpful," she said.
On campus at Wheaton, Giraldo is a delegate on the Model United Nations team and the treasurer of the Social Impact and Innovation Club.