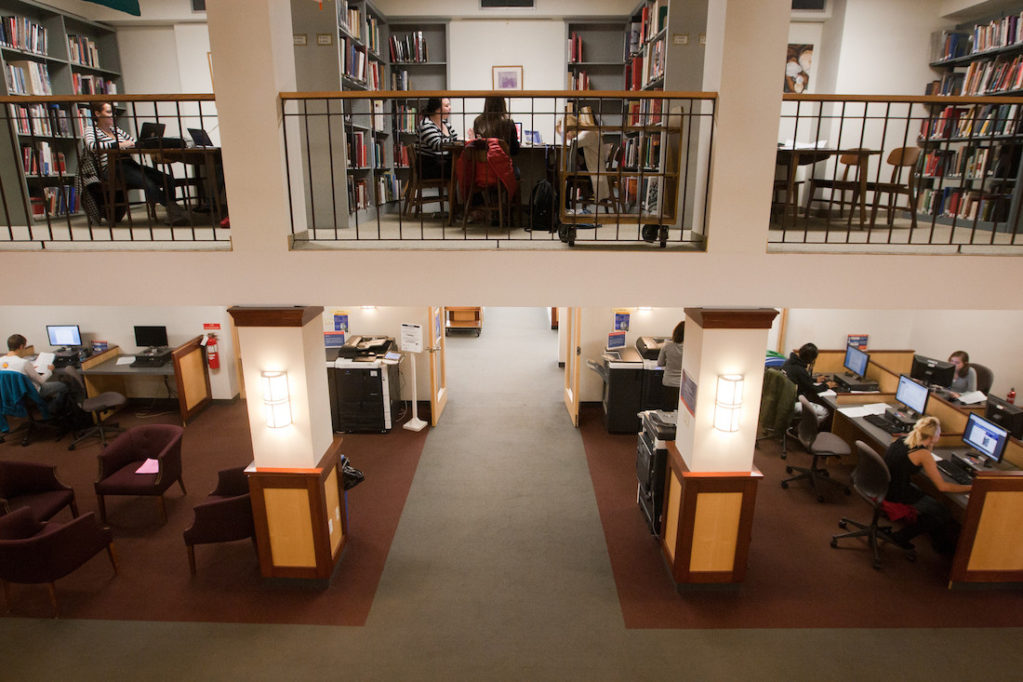 Wheaton plays founding role in launching humanities consortium
Wheaton College, along with 10 top New England colleges and universities, is a founding member of a new consortium that serves as a catalyst for faculty research and creativity and highlights the direct relevance of the humanities for today's dynamic job market.
The New England Humanities Consortium (NEHC), which officially launched on September 17, will develop programming meant to strengthen collaborations and innovative educational and intercultural exchanges between institutions. This programming will address our shared human experiences by looking at them through the lens of disciplinary knowledge such as history, modern and classical language, literature, the visual and performing arts, religious studies and philosophy. It is supported by a $100,000 grant from The Andrew W. Mellon Foundation.
"The consortium offers a concrete way for Wheaton to shape the contemporary study of the humanities in an intentional way and to be at the cutting edge of what the humanities can accomplish in an ever-changing world," said Touba Ghadessi, associate provost and professor of art history.
The first consortium of its kind in the region, the NEHC's founding members include Amherst College, Colby College, University of Connecticut, Dartmouth College, Northeastern University, Tufts University, University of New Hampshire, University of Rhode Island, University of Vermont and Wellesley College. Professors Touba Ghadessi, Nancy Kendrick, Hyun Kim, Charlotte Meehan and Montserrat Pérez-Toribio collaborated with each other and with other institutions to devise and launch this consortium, and organized Wheaton's participation in these discussions.
With support from the Mellon grant, the NEHC will pilot a Faculty of Color Working Group, which is an initiative meant to offer guidance, support, mentoring and community building for consortium affiliates throughout New England. The consortium also will provide opportunities for Wheaton students on campus and at other member institutions through collaborative programs.
Wheaton's direct conduit for this consortium is the Wheaton Institute for the Interdisciplinary Humanities (WIIH), which was founded in 2013 to treat classrooms as laboratories that encourage students to explore the humanities as they apply in a wide variety of intellectual and professional contexts. This year, the WIIH is led by Playwright-in-Residence Charlotte Meehan in partnership with Provost Renée White, and Professors Stephanie Burlington Daniels, Gabriela Torres and Kirk Anderson.