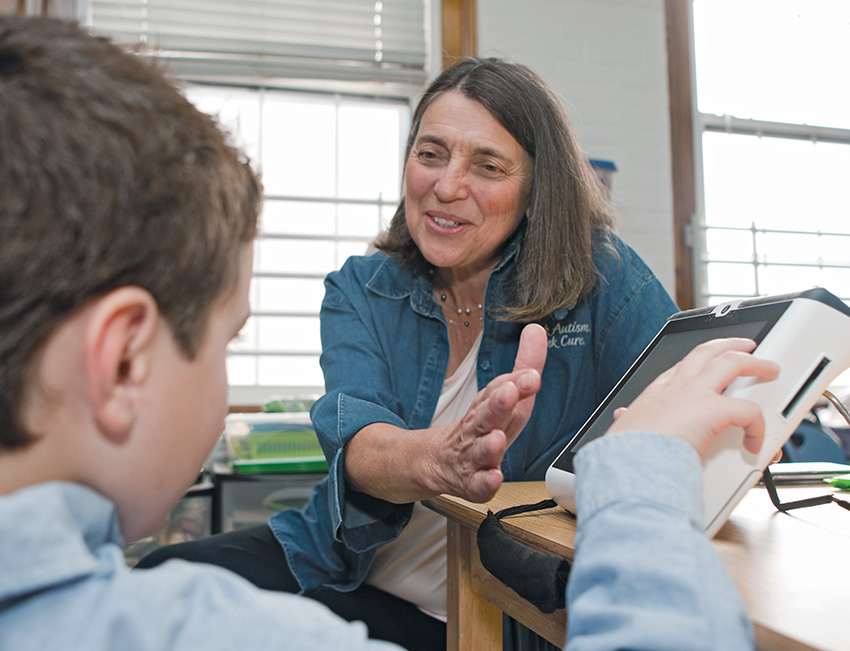 We always think we will have time.
Time to pursue our dreams.
Time to repair old grudges.
Time to connect with friends, family.
But none of us have as much time as we think. Sadly, we are reminded of that on the In Memoriam pages of the Wheaton Magazine each issue. This time, along with all of the beloved alums, relatives and friends who have passed away, we note the loss of our beloved Grace Baron, professor emerita of psychology. She died on February 27 of pancreatic cancer.
We featured her in a cover story, "A spectrum of possibilities," in the winter 2011 issue, for her work at the Groden Center in Providence, R.I., where she was a consultant. Not only did her research on autism benefit children on the spectrum and their families, but she also opened many doors there for Wheaton students and alums.
My last memory of Grace, who always seemed to have a warm smile on her face, was of her standing with her husband in Clark Recreation Center a few years ago. They were circling the room full of donated items, shopping together for treasures at the community yard sale that Wheaton sponsors at the end of the academic year. They were both looking forward to decorating a home they had bought to enjoy during their time together in retirement.
I had always meant to check back with her to see what they ended up with, but I never made the time to do it. He died last year. Now she is gone.
Today is a precious, precious thing.
Hold it dear. Treasure it.
Celebrate it as you leisurely read this issue of the magazine. Here you will find Wheaton students, faculty and alums making the most of "today" by pursuing dreams (Ashley Jennings '07, shark research and teaching); improving the lives of others (Ryan Letada '08 and his company Next Day Better); and exploring stimulating academic collaboration (Goya-Beethoven cover story).
Photo by Nicki Pardo