Model UN team wins award at conference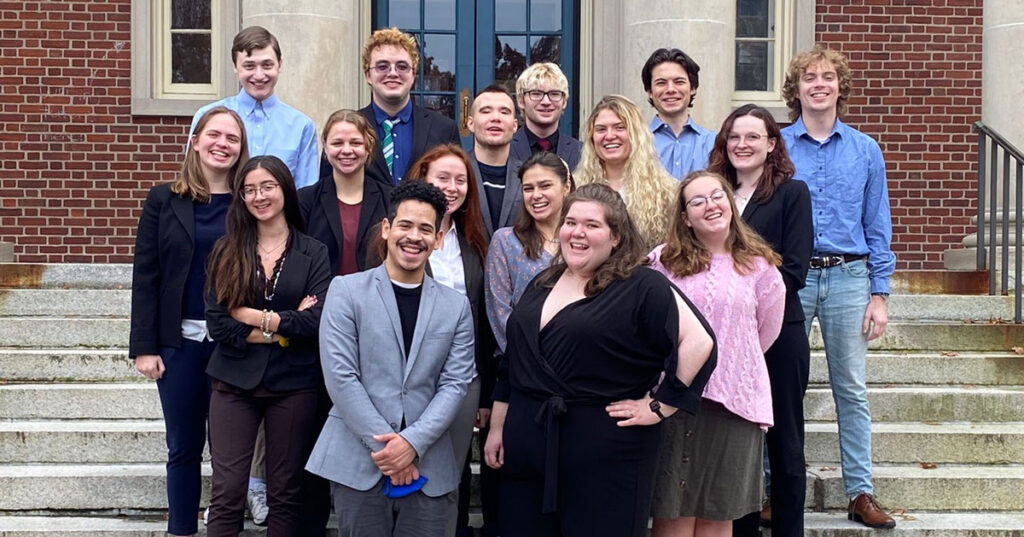 Members excel at collaborative problem-solving
Wheaton College's Model United Nations (UN) team has brought home another win for skillful problem-solving at the 2021 Cornell International Affairs Conference hosted by the Cornell International Affairs Society during the fall semester.
The annual Cornell University event, which was held virtually Nov. 11 through Nov. 14, 2021, focused on crisis scenarios that provided opportunities for participants (delegates) to collaborate and compete as teams and practice resolving complex global problems. 
Wheaton's team won the Best Large Delegation award, the highest honor given to delegations with 10 or more members. This award takes into account both the individual delegate awards that members received in their committees as well as the team's overall performance.
Among the participating schools with large delegations, Wheaton won the most individual delegate awards, according to Divya Raina, director of outreach and public relations with the Cornell International Affairs Conference.
Fifteen schools participated in the conference, including Boston University, Mount Holyoke, American University and New York University, to name a few. 
"The participants competed in a series of six, two- to three-hour committee sessions on an assigned topic. During these committee sessions, delegates debated the topics that they were assigned, wrote policy directives addressing different issues and collaborated with other delegates from other colleges and universities across the United States and Canada," said Mae Flibotte '22, an anthropology and international relations double major and head delegate for the Model UN, along with Harrison Zeiberg '22.
"Our team spent weeks training for this conference, working on our debate and writing skills and doing research for the roles that we were assigned," Flibotte said.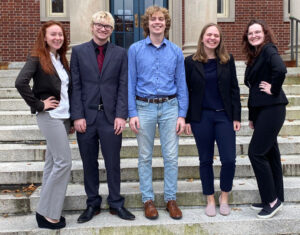 Five Wheaton team members won individual awards, including Claire Brady '23 (outstanding delegate), Kate Brennan '25 (honorable delegate), Tyler Brosseau '24 (best delegate), Flibotte (honorable delegate) and Zeiberg (best delegate). 
The other students who competed at the conference were Emma Arcaro '25, Emily Butler '24, Stevent Cleto Garcia '22, Analise Emhoff '24, Elian Fabing '22, Sara Giraldo '24, Ana Kelley '23, Josh Nangle '25, Leaf Rorick '22, MaryAnna Sansone '21, Max Van Osdol '24 and Maia Ondrasek '23.
In 2020, the Model UN team won Best Large Delegation at the Five College Model United Nations conference. In 2019, team members scored individual awards at the Harvard Model UN conference. In 2017, four team members also earned individual awards at the Cornell International Affairs Conference.
Wheaton's current Model UN club has 27 members, 22 of whom regularly compete at conferences. The club is scheduled to host its fourth Model UN conference for high school students at Wheaton April 8 through 10.