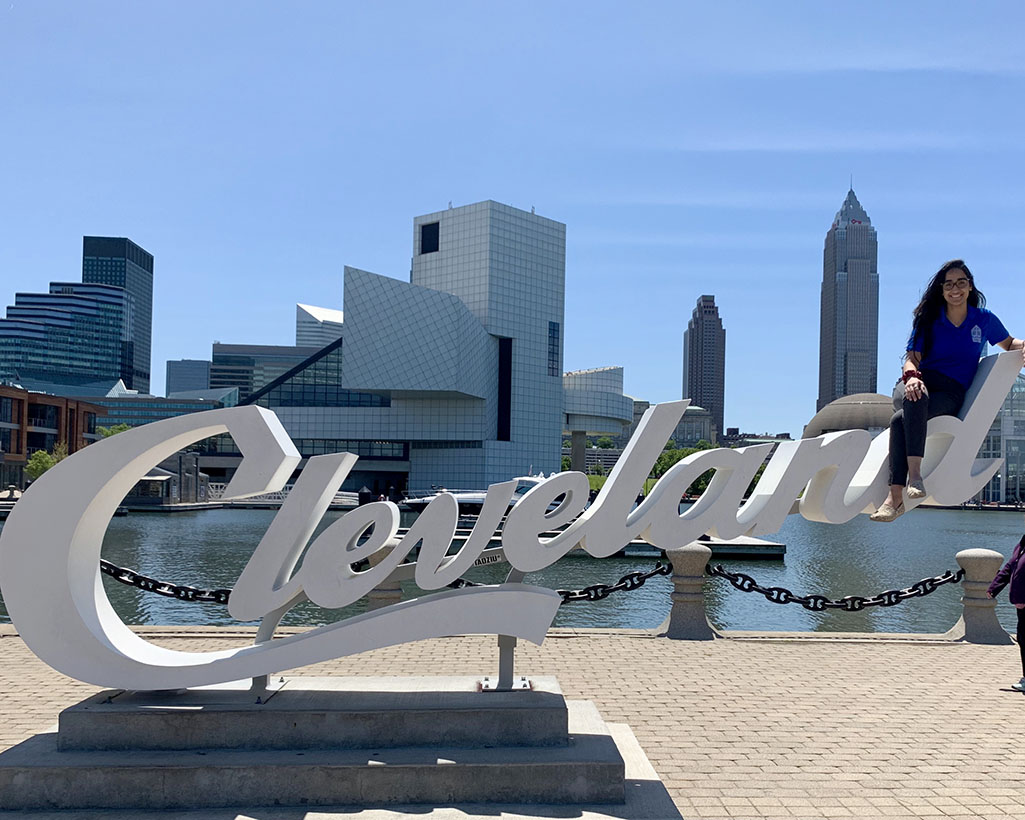 Political science major Meshal Muzaffar '21 interned with The Legal Aid Society of Cleveland, Ohio, this summer, with support from Wheaton's Porter Cleveland Fellowship, which provides a stipend and free housing at Case Western Reserve University. 
Legal Aid is a nonprofit organization that provides pro bono legal services. Muzaffar worked in the firm's development and communications department, helping to prepare for their annual summer fundraiser, maintaining the donor database, researching funding opportunities and completing other tasks. 
"Interning with The Legal Aid Society was an incredibly valuable experience, from making connections with judges and attorneys all around Cleveland at the annual donor recognition event to learning about the sheer importance of fundraising for a nonprofit organization," Muzaffar said. "I volunteered at intake clinics, observed immigration and bankruptcy court hearings and participated in community outreach events. It was also incredibly empowering and impactful to witness how lawyers would explain case law to the underprivileged."
Muzaffar, who will spend her junior year studying law and government at London School of Economics, said she is interested in a career helping people navigate their way through public and political systems.
"Having lived and studied in seven countries, I have witnessed just how embedded political activity, thought and behavior are within the fabric of our society," she said. "My desire to understand the laws, thinking and decisions made by the government and legal sector is what ultimately inspired my decision to pursue a career focused on the legal side of things."