Learning on the job over the summer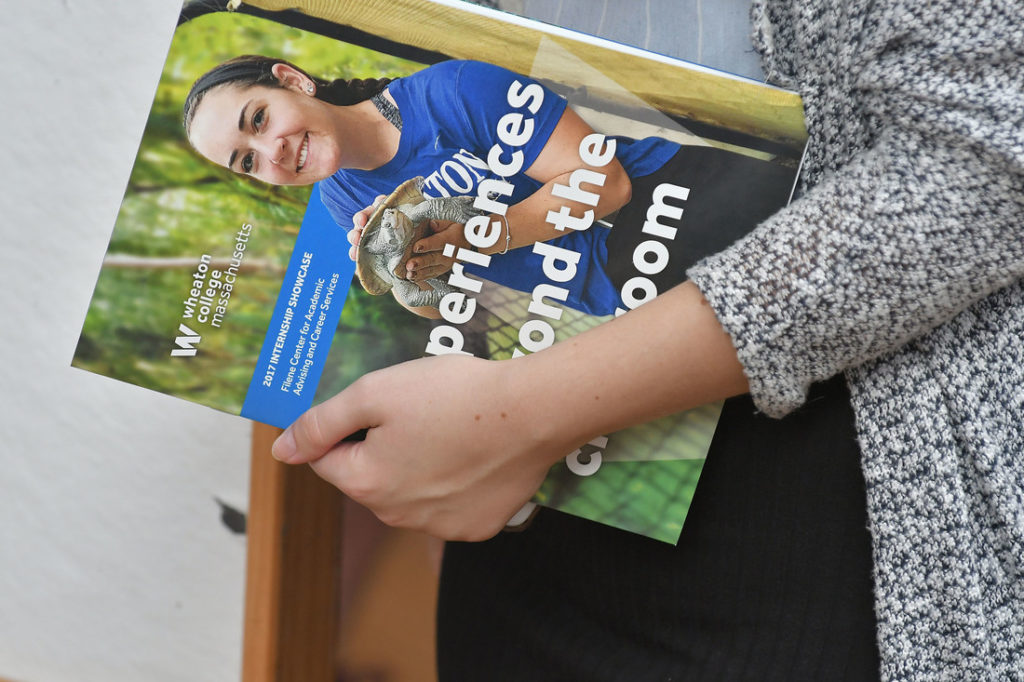 New Wheaton Edge funding expands internship opportunities
Every summer, hundreds of students head off in all directions to participate in internships, research opportunities and community service as part of their education—building on their Wheaton coursework, expanding their networks and exploring career options. For many, funding stipends offered through the college help make these experiences possible.
This summer, the first group of students, members of the Class of 2019, are benefitting from Wheaton's Junior Summer Stipend program—established in 2016 as a key component of the Wheaton Edge. These awards help ensure that every student has the financial support to engage in experiential learning and career exploration before they graduate.
"This year, almost 100 students [who had not received funding previously for an internship] participated in a year-long career education program through which they developed their professional networks, improved upon their resume and cover letter writing abilities and successfully secured summer experiences," said Lisa Gavigan '83, director of the Filene Center for Academic Advising and Career Services. "From interning at the Gyan Museum in Jaipur, India, to working as an investigative assistant for a public defenders office, these students are applying their Wheaton education to the world of work and gaining the practical experiences—the edge—that will lead to their post-graduate success."
The Junior Summer Stipend recipients will work in a variety of fields, from biochemistry to finance to interior design to social services, at locations here on campus, across the United States and around the world. Here are just a few:
Haining Chen '19, a biochemistry major, will intern at the Bigelow Laboratory for Ocean Science in East Boothbay, Maine.
Samuel Berk '19, a business and management major, will work as an accounting intern with John W. Durkee CPA, PC, in Tunbridge, Vt.
Natasha Shrestha '19, a political science major, will work as a legal intern with Dalbir Singh and Associates, an immigration firm in New York City.
Christopher Steward '19, a double major in business and management and psychology, will intern with The Borgen Project, a nonprofit organization that fights poverty and hunger, in Seattle, Wash.
Ashley Tsegai '19, a double major in economics and political science, will participate in the Gambian Consulate student intern program in Nagoya, Japan.
Gabrielle Vargas '19, a double major in business and management and political science, will participate in the Bolllywood Marketing Program through Beyond Borders Learning Programs in Mumbai, India.
Along with the Junior Summer Stipend program, Wheaton awarded students a number of annual fellowships to support summer internships, including the Davis International Fellowship, the Keefe Family Foundation Business Fellowship and the Wheaton Fellowship, among others.