Khushi Parikh '25 develops data analytics expertise during SEG internship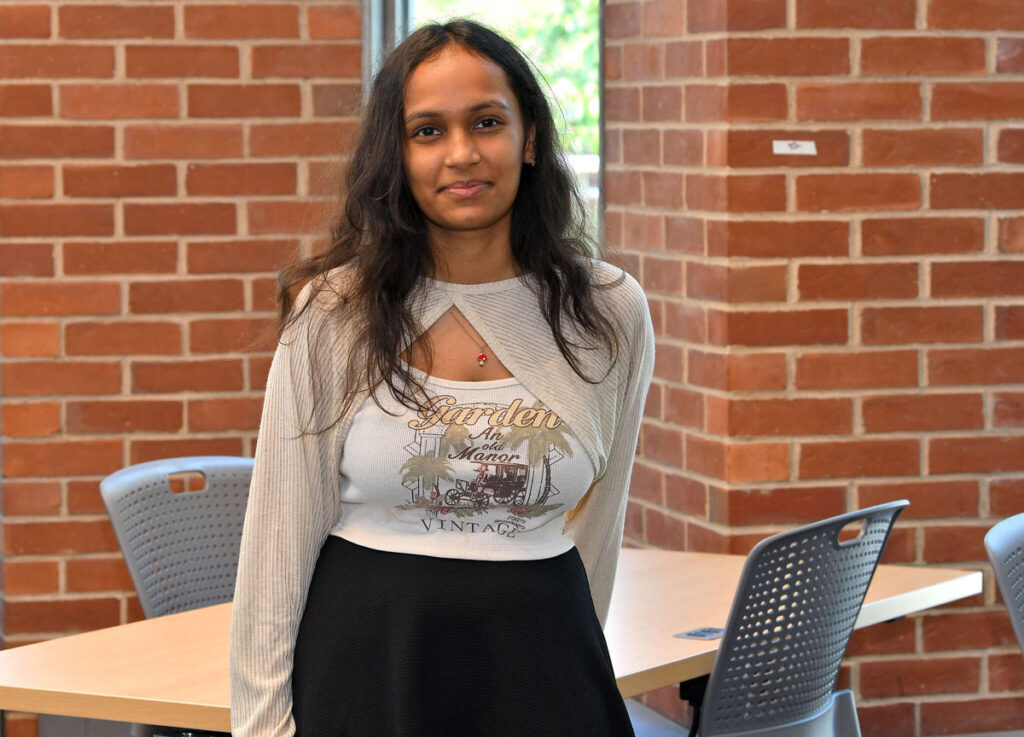 Khushi Parikh '25, a double major in economics and mathematics, said she has had a long-held passion regarding issues of equity and social justice. As one of eight students who was selected for The John and Kendra Malloy Social Venture Scholars internship program this summer, she was able to build analytical skills and see firsthand the inner workings of change-making organizations.
From May through August, she interned remotely from India for the Providence, R.I.-based Social Enterprise Greenhouse (SEG), which supports entrepreneurs and businesses committed to positive societal and economic change.
SEG partnered with Wheaton on the college's new full-time, paid Social Venture Scholars internship program that places rising sophomores, juniors and seniors in summer internships with entrepreneurial ventures having a social impact in Providence.
"I see social entrepreneurship as a sustainable, scalable way of making a long-lasting impact," said Parikh. "Working at Social Enterprise Greenhouse has given me the opportunity to learn more about startup culture and how it is different for social enterprises, as well as develop my research and data analysis skills."
As a data analytics intern, Parikh analyzed SEG's accelerator programs as well as external Census data to recommend possible uses for the organization's impact evaluation process and understand local demographics for its areas of focus. Parikh said she also examined effective ways to communicate SEG's impact with stakeholders.
However, Parikh noted that working remotely from India in a different time zone was a challenge because of the asynchronous work and lack of in-person human connection. However, she managed the challenge.
"I got the opportunity to attend the same sessions as entrepreneurs from SEG's accelerator program," she said. "I learned a lot from these entrepreneurs as well as from the renowned speakers at these sessions, especially about financing small businesses and impact investing—all of which I am really interested in. Hearing from experienced professionals in the field gave me a realistic view of the viability of the social entrepreneurship landscape."
Parikh, a May Fellow, also last winter took part in the Social Entrepreneurship Launch program presented by Wheaton and the Global Center for Social Entrepreneurship Network. On campus, she is president of the Student Government Association's Intercultural Board, and serves on the executive boards of the South Asian Student Initiative and the Social Impact and Innovation Club.