Junior amplifies young voices at Providence nonprofit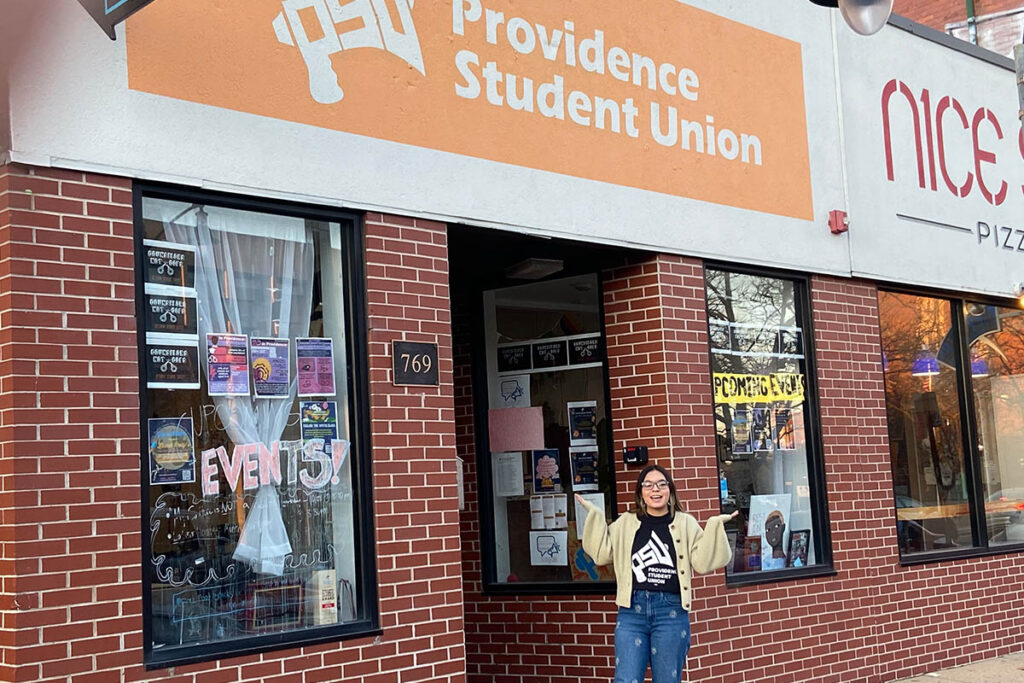 Sociology major Michellet Rojas-Brand '24 coordinated youth programs during winter break
In high school, Michellet Rojas-Brand '24 developed a passion for organizing as a member of the Providence Student Union, a nonprofit that teaches students how to become powerful advocates for their own education and well-being.
Rojas-Brand recently returned to the Providence Student Union to cultivate this passion in current high school students as its youth program coordinator.
She secured the winternship opportunity, funded by the Nancy Lyon Porter '43 Community Service Fellowship, through Wheaton's Filene Center for Academic Advising and Career Services.
"Being a Providence public high school alum, I wanted to further connect with students who shared similar experiences as mine concerning the need for additional support systems. Providence Student Union pushed me to thrive academically and personally. I always learn something new in the space. It is a very positive and encouraging environment," she said.
In her role, Rojas-Brand researched and designed workshops, programs and events while building peer-to-peer relationships with other students. She assisted a high school student with creating a zine to share local youth art and communicate the nonprofit's events and projects.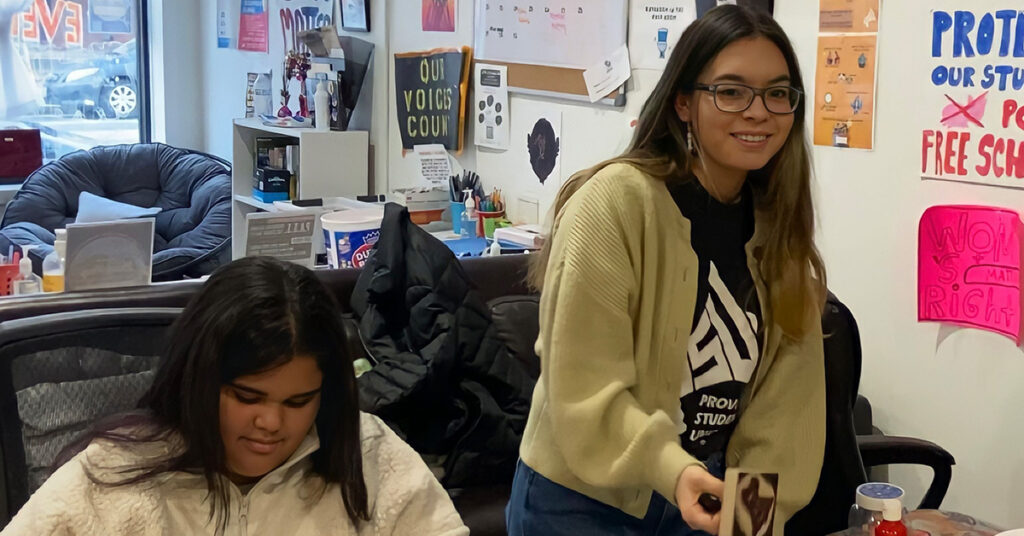 "Being able to return to Providence and connect, once again, with staff and youth was incredible. I missed the Providence Student Union space and the work, so it was refreshing to dive back in. The best part was having a collaborative project with a high school student interested in communications. It was fun working alongside them and supporting their creative ideas," she said.
As a sociology major and a peace and social justice minor, Rojas-Brand said her education at Wheaton has enabled her to gain a deeper understanding of structural disadvantages in society, and how they impact youth of color.  
"Sociology constantly emphasizes the existence of structural disadvantages. The organizing work at Providence Student Union puts into perspective those real-life situations," she said. 
She also is an engaged member on campus at Wheaton, serving in many leadership positions, including as chair of the Student Government Association's Sexuality, Gender, and Inclusion Board and orientation leader for the Office of Student Activities, Involvement and Leadership.
After graduation, Rojas-Brand would like to pursue a career in nonprofit organizing or resource management. 
"As a low-income student with various identities, I am passionate about connecting and providing resources to those who hold marginalized identities and need extra support to achieve their dreams and goals," she said.