Julianne Morse '24 gets a view of the investment world at Capital Good Fund internship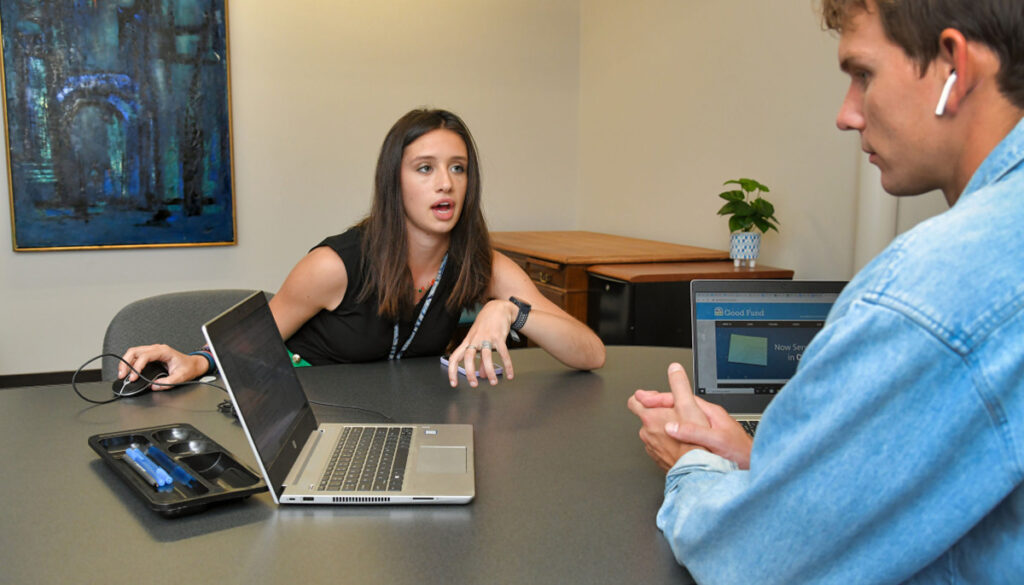 Julianne Morse '24, a double major in economics and psychology, spent her summer as a data analyst intern for Capital Good Fund in Providence, R.I., a small nonprofit loan company. She was one of eight students selected for The John and Kendra Malloy Social Venture Scholars internship program.
The new full-time, paid internship program, in partnership with Providence-based Social Enterprise Greenhouse (SEG), places Wheaton students in summer internships with entrepreneurial ventures having a social impact. SEG supports entrepreneurs and businesses committed to positive societal and economic change.
Morse became interested in the internship program as she searched for an opportunity to fill the Sophomore Experience requirement that is a part of Wheaton's Compass curriculum.
"I am passionate about having an impact on the critical problems that face our world, and many of the businesses created by Social Enterprise Greenhouse are doing just that," said Morse. "Additionally, Professor [Imran] Chowdhury has always been a great mentor to me, and I knew I could trust that this program would be helpful."
As an intern for the underwriting department at Capital Good Fund, Morse had many roles, including being responsible for collecting data from loans that have been paid back or have defaulted. She then studied the data using R, a computer program used to analyze and create models.
"The goal was to create a model that can be applied for current loan approval," said Morse, who welcomed the opportunity to learn the computer program.
"Additionally, I helped the investment team do some research on new investors for their solar loan product. This has been really exciting because I am getting to see what the world of investing looks like, and I would really like to expand my knowledge about impact and social investing in the future," she said.
Morse said that the most beneficial part of the internship is that it helped her learn more about herself and what she wants in the future, careerwise.
"As an economics student it is really important to me that I gain experience in data analysis with computer-based programming because this is where the job market in the field of economics is focusing right now," she said. "However, after this internship, I have found out that I am still really interested in research, but I would really like to create, execute and analyze the effect of different economic policies on marginalized groups to develop economic policy that benefits everyone and allows for social mobility. I may still use data, but I want to do it in an impactful way that influences policy."
On campus, Morse is a member of the cross country and track and field team and Diversity, Equity and Access Leadership.