Jack Luyrink '23 gets a glimpse of a future during Ram Head Sports internship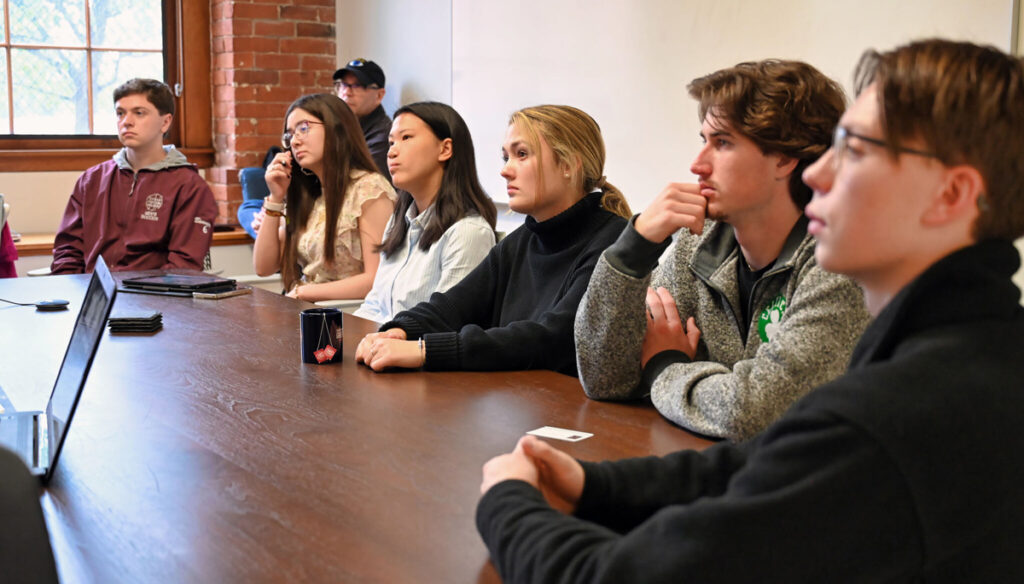 For Jack Luyrink '23, a member of the men's tennis team, "to find a career that is involved with athletics but also has a social impact focus would be a dream come true."
This summer, he got a glimpse at how one might make that dream a reality during his internship at Ram Head Sports, a Rhode Island company that makes sports apparel to protect athletes that was started by John Lopes after his young son was injured playing basketball.
From May through August, Luyrink was the marketing and e-commerce intern for Ram Head Sports as one of eight students selected for The John and Kendra Malloy Social Venture Scholars internship program.
Wheaton's new full-time, paid Social Venture Scholars internship program places rising sophomores, juniors and seniors in summer internships with entrepreneurial ventures having a social impact in Providence, R.I.
"During this internship, I had a range of duties. Being involved in a startup company, there are not very many employees. This challenged me to wear many different hats. However, my main duties included doing research, writing and assisting in events," said Luyrink, who is majoring in business and management.
One of his favorite and most enlightening moments during the internship was attending a summer basketball camp with the company in Pawtucket, R.I., he said.
"The founder of the company sponsors a summer league program and I was able to attend the event with him. It was a beautiful, sunny day full of excitement and good basketball that I am grateful I was able to be a part of," Luyrink said. "Sports have always been a huge part of my life, but I have also known that I want to do something that is beneficial to society. Being able to blend the two is not something that I knew was possible. However, this internship has certainly proved otherwise."
In addition to being a student-athlete, Luyrink also is a member of the Social Impact and Innovation Club and worked on marketing for Wheaton's Social Impact Conference held during the 2022 spring semester.
"This internship program has been a great opportunity to expand my knowledge and learn about a different form of entrepreneurship," he said.