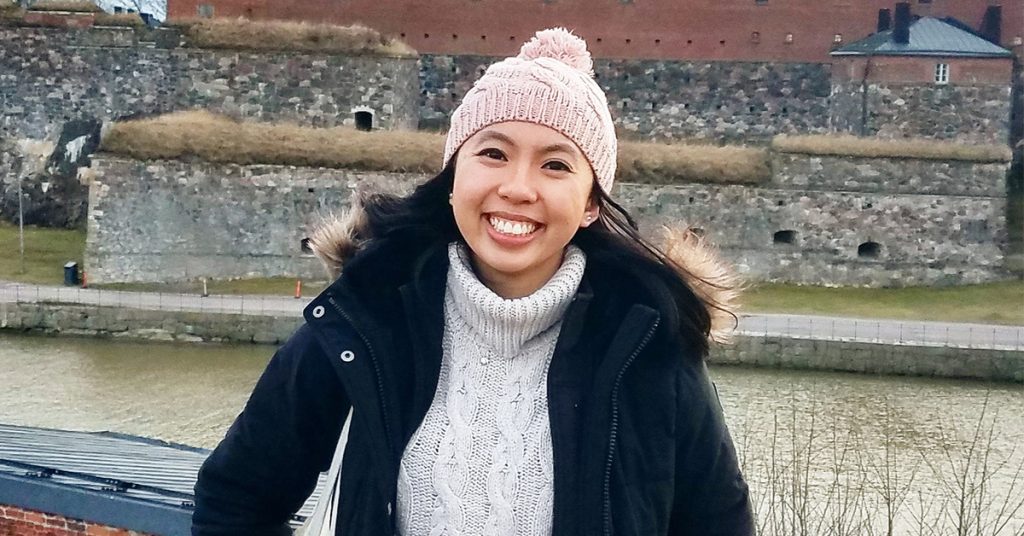 Watson Fellowship winner to explore intersection of traditional and modern medicine
Senior Augustina Nguyen will travel the world studying the intersection of traditional and modern health practices as Wheaton College's latest winner of a Thomas J. Watson Fellowship. The nationally competitive award provides students with a one-year grant for independent study and travel outside the United States.
For her fellowship, Nguyen will travel to Ecuador, Norway, Australia and Vietnam, her native country, to research local traditional medicine while examining how allopathic or modern medicine has shaped community and individual trust in traditions, culture and identity.
Nguyen approaches this research through the lens of a first-generation, Vietnamese American who practices traditional Vietnamese medicine and considers it an integral part of her identity. The senior, a double major in biology and business and management, also brings her knowledge of and experience with modern health care systems that she gained through various internships, including at Brigham and Women's Hospital in Boston.
"The Watson, to me, is an opportunity to explore my deepest passions and curiosities. Not only will I be able to learn about different cultural practices and beliefs, but I also will be able to learn about my identity and background as a first-generation, Vietnamese American," Nguyen said. "The Watson will allow me to really dedicate the time and space to better understand myself and the world around me. I truly cannot wait to start my Watson year. I'm so excited for all of the unknown that awaits me."
Throughout her fellowship, Nguyen will meet with healers, patients and community health workers to explore myriad forms of traditional medicine. In Ecuador, she will live with a local family and immerse herself in the Quechua-speaking Indigenous community. She also will partner with local doctors and traditional healers and learn more about their traditional medicine, which draws from more than 3,600 native plants.
In Norway, she will study the healing practices of the large Indigenous Sámi population, which embraces shamanism. A younger traditional Sámi healer will provide her access to community members, with whom she plans to engage in conversation about their experiences with various healing methods and how they shape their cultural identity and perception of medicine.
In Australia, she will observe how traditional Indigenous practices are respected through the government's support of health services controlled by community-elected officials. She will volunteer in the Aangu community to learn about traditional healing through hand-harvesting herbs with ngangkari women.
Nguyen will finish her Watson year in Vietnam. She plans to work with folk healers to observe how traditional Vietnamese medicine practices, including many she has used since she was a child, are used in a clinical setting to have a better understanding of their cultural and historical significance.
"This whole journey started for me in the home of my Vietnamese grandparents and it feels only appropriate to end my Watson year in Vietnam after having explored traditional practices around the world. Healing and wellness are universal needs that can bring communities together when all practices are considered and respected," she said.
Nguyen is the 33rd Wheaton student to receive a Watson Fellowship.
Started in 1968, today Watson Fellows comprise leaders in every field, including CEOs of major corporations, college presidents, Emmy, Grammy and Oscar Award winners, Pulitzer Prize awardees, artists, diplomats, doctors, faculty, journalists, lawyers, politicians, researchers and inspiring influencers around the world. The program is sponsored by the Watson Foundation, a charitable trust in the name of Thomas J. Watson Sr., best known for building IBM.