Illuminating health disparities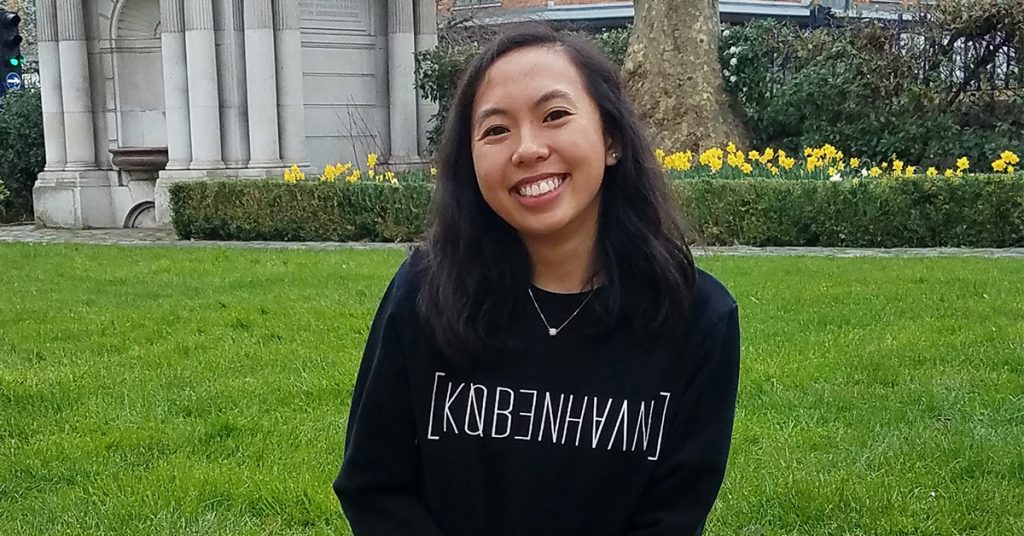 Public health internship gives senior real-world experience in research, coding
Augustina Nguyen '21 is tapping her research and coding skills to shed light on barriers to health care as a public health intern at Brigham and Women's Hospital (BWH).
Nguyen first interned with BWH Center for Community Health and Health Equity's research and intervention team during the summer of 2020. She enjoyed it so much she secured an additional internship with the team during the winter break and spring semester thanks to support from the Nancy Lyon Porter '43 Community Service Fellowship.
"I think studying and addressing health equity is an extremely important part of public health and it also is very timely with the pandemic," said Nguyen, who is double majoring in biology and business and management.
In her current role at the center, Nguyen is evaluating the effectiveness of the Brigham Care Redesign Incubator and Startup Program, which was implemented in two local health care centers in Boston to refer patients to the relevant social services agencies.
She reviews patient charts in the hospital's electronic health record system and data from REDCap, a web application, for abstraction and statistical analysis using SAS, an analytical software. She looks at this data through a lens that examines what role social, economic and political factors play in determining health outcomes.
In addition to gaining experience coding using analytical software, she also has written literature reviews as part of her research.
"This internship has fit in with my education at Wheaton because I have found myself applying things that I have learned in my classes, specifically statistics, medical sociology and health psychology," Nguyen said.
Her long-term goal is to earn a master's degree in public health.
"I know this experience, in particular, will aid me in finding public health positions post-grad and for graduate school, because I have developed skills that are necessary for the field," Nguyen said.
Nguyen previously interned at BWH's Center for Clinical Spectroscopy. She also was a teaching assistant for the courses "Introduction to Physiology" and "Nutrition" and served as co-president and treasurer of the East Asian Student Association and co-founder and treasurer of the Ohm Initiative.