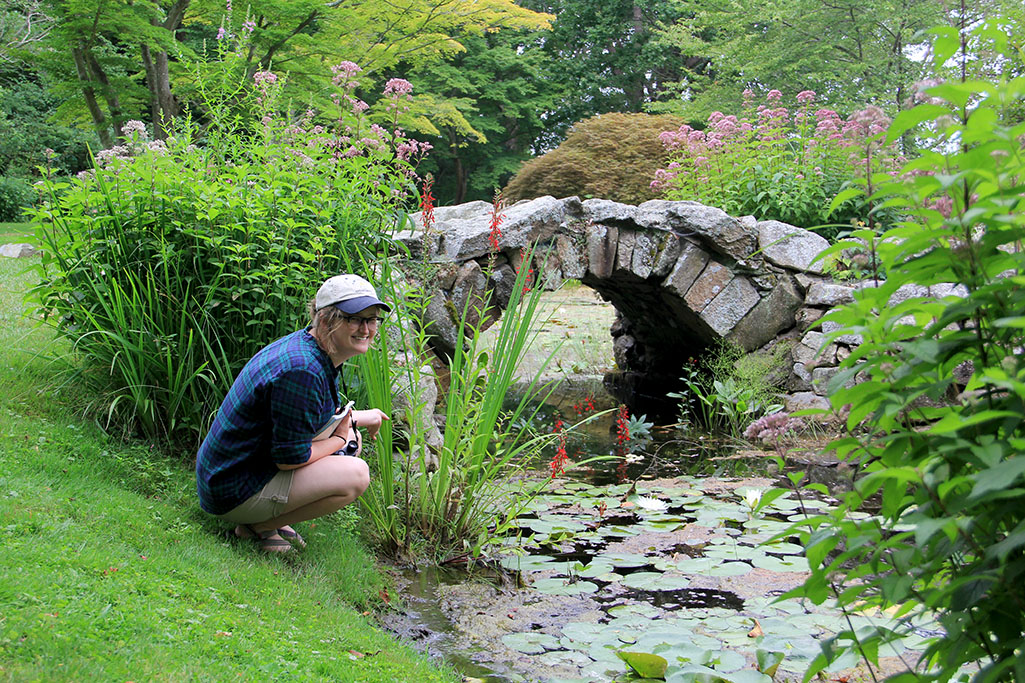 Neuroscience major Melanie Gardiner '21 spent her summer exploring the gardens around Blithewold Mansion in Bristol, R.I.
"My responsibilities as the research intern were to compile a database of wildlife that I have observed in the gardens (including a description, diet, ecosystem role and areas seen throughout the property), as well as to positively identify species, perform research on those species and create species profiles, and to create an education presentation about the wildlife that I will teach come spring at Blithewold," Gardiner said.
She also will be writing about her findings for the estate's semi-annual membership magazine.
Gardiner, who is working on a minor in animal behavior, said she enjoyed the independence of performing and presenting her own research—skills that support her career goal of becoming a research scientist, studying behavior, approaches to learning and neurodegenerative diseases.
"This internship has given me some preliminary insight on that career. I constantly have to learn and research in order to understand the wildlife and how it all connects, which is something I would also have to be doing when studying behavior," Gardiner said.
Read an entry from her work journal on the Blithewold blog.
See more summer 2019 internships