Excellence in sustainable design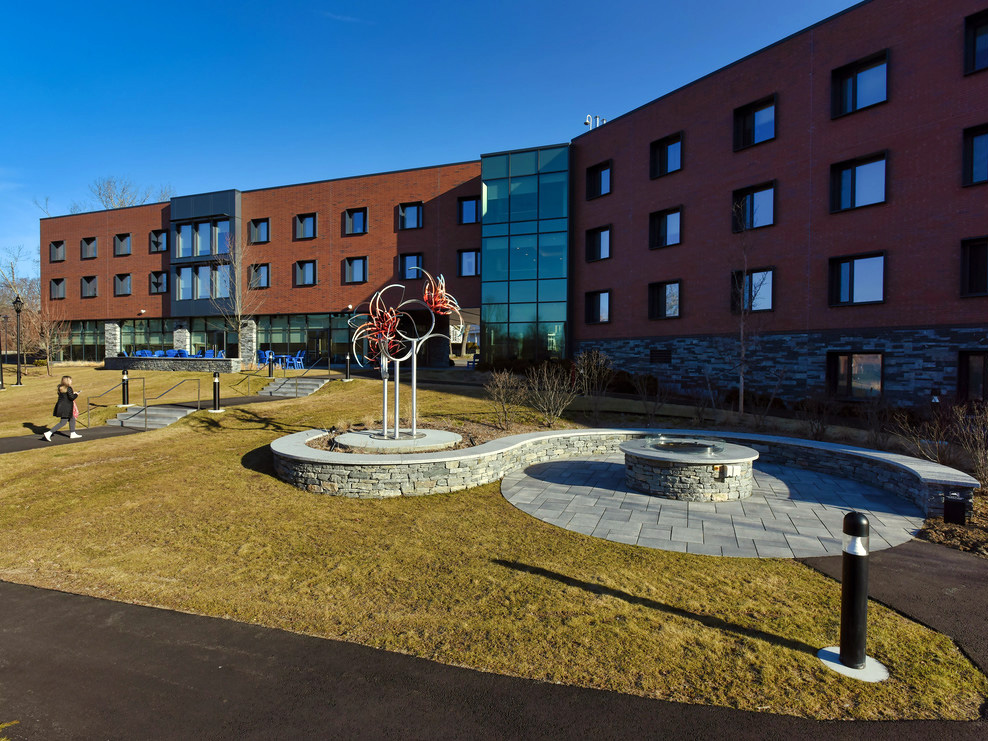 The Passive House Institute US named Wheaton College's Pine Hall as the winner of the school category at its annual design awards on October 30.
"The building demonstrates how Passive House strategies are possible in a large-scale residence hall," according to a November 9 article in gb&d, a magazine geared toward green building professionals.
Pine Hall, which opened in August 2019, is the first academic residence hall in the state of Massachusetts to meet Passive House standards—a rigorous, voluntary standard for energy efficiency that reduces a building's ecological footprint. Consuming 50 percent less energy than a conventional structure, the 45,000-square-foot building features advanced HVAC and lighting systems, triple-glazed windows, solar shading, and high-performance walls and roofing.
Wheaton's newest residence hall is the latest testament to the college's commitment to helping protect the environment and sustain the planet. During the past six years, Wheaton has incorporated sustainability into as many projects and initiatives as possible, including the design of new buildings, the renovation of existing ones and the creation of a solar farm.
Now in its sixth year, the institute's competition judges passive building projects based on their energy performance, design, craftsmanship, use of healthy materials, level of difficulty for the given climate and site, and cost effectiveness. In addition to the school category, the institute also awarded finalists in the areas of single family, multifamily, affordable, commercial, and source zero as well as best overall project and best project by a young professional.
Pine Hall previously received praise from the New England Real Estate Journal for meeting strict standards in energy efficiency.