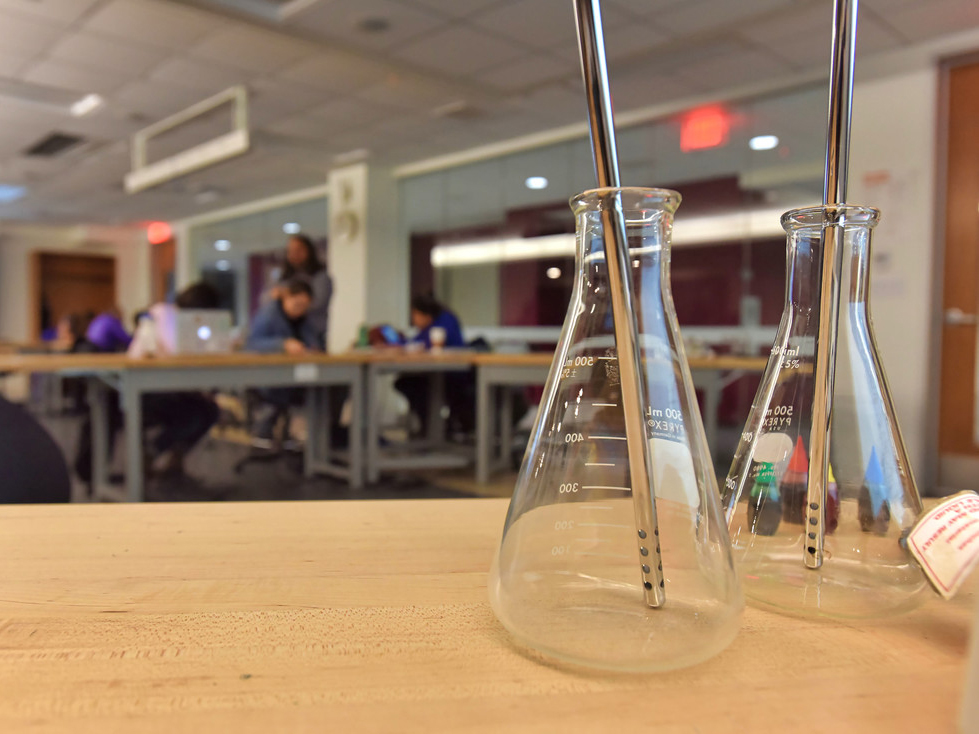 Summer lecture series examines public health, social justice
Wheaton College is launching a virtual summer lecture series that will explore public health and social justice topics, including health disparities and the environment and a biopsychological look at COVID-19 transmission.
The seminar and lectures, scheduled to run from July 23 to August 20, will be presented by the Wheaton Inclusive STEM Excellence (WISE) initiative, which is funded by a $1 million grant from the Howard Hughes Medical Institute.
The hour-long virtual lectures are open to the Wheaton community and incoming students. Each lecture, scheduled on Thursdays at 5 p.m., will feature a Wheaton faculty member from the science department and one from another discipline.
An accompanying seminar on Tuesday evenings is geared for students who wish to explore each topic in further detail. Students who participate in both the lecture and the seminars are eligible to receive a public health and social justice certificate of completion.
"The seminar and lecture series highlights the value of interdisciplinary perspectives on big problems, such as issues surrounding public health and social justice. It highlights who we are at Wheaton and the value of liberal arts in approaching real-world problems," Associate Professor of Psychology and Neuroscience Meg Kirkpatrick said.
The program also is a leadership opportunity for Wheaton students. Eleven Wheaton STEM Scholars—students who completed WISE's "STEM Leadership" course in the past two academic years—will help facilitate the virtual lectures and readings. To that end, they will work with professors to develop agendas and formulate reading discussion points, as well as moderate the virtual student seminars.
The idea for the seminar and lecture series originated in late May, when faculty were discussing ways to keep students engaged during the summer—particularly with COVID-19 complicating plans for scheduled research positions and internships.
"The WISE leadership team was exploring ways to keep students engaged by interacting with faculty, reading scientific articles—and keeping them excited, engaged and informed," Kirkpatrick said.
The team decided to open up the lecture series to a broader audience, to expose as many people as possible to these timely issues. So far, 413 people have registered for the talks.
"We thought a lecture and seminar series would bring the Wheaton community together to explore the complex challenges faced by our health care system and the sobering reality of public health inequities was important. Since we started this effort, the murders of Black men and women at the hands of police have since sparked protests and strengthened the WISE leadership team's commitment to highlighting the numerous ways in which science and social justice interact and can be informed by examination through a racial justice lens," Kirkpatrick said. "Given the tremendous impact health disparities, including COVID-19 have on communities of color and Black communities, in particular, we feel that our seminar series has an important place within broader conversations on systemic injustices in our society."
View the full schedule of the series.
Public Health and Social Justice Lecture Series Registration (Google Form)