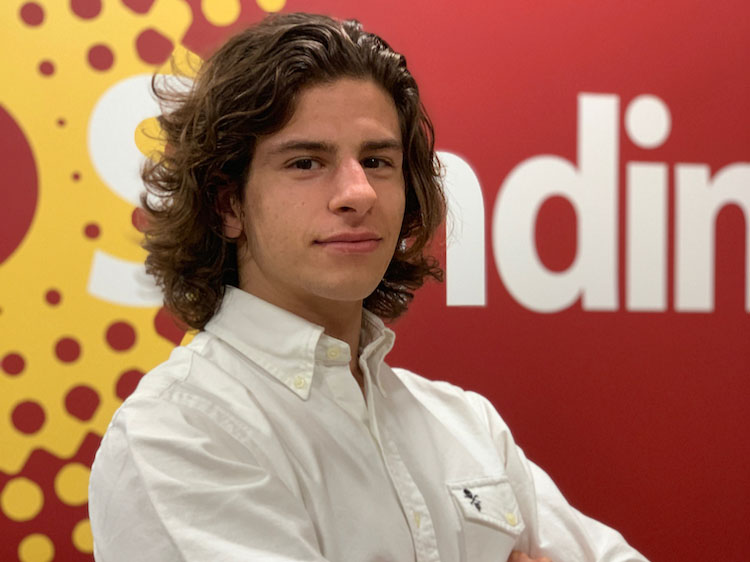 This summer, art major Nathan Domingos '20 gained insight into what it takes to develop and cultivate a brand at Sundin Associates, a marketing and advertising agency in Natick, Mass., co-owned by Wheaton alumna Kristin Sundin Brandt '94, company president.
Domingos found the internship through marketing professor CC Chapman, a close friend of Brandt.
"The alumni connection really made the difference when it came to getting the position. It helped me develop a personal connection with Kristin at the interview from the start," Domingos said.
At Sundin, which specializes in work with banks and credit unions, Domingos wrote social media and blog posts, managed social media accounts, created visual graphic content and contributed to larger projects, such as advertising campaigns and branch design.
"Since Sundin is a small business, I was really able to see and participate in all aspects of the agency, from the high-level idea generation to client communications to creative visual work to written content creation," he said.
A senior, Domingos said he is interested in a career that involves design and creativity, though he's keeping his options open.
"This internship proved to me that marketing is an excellent outlet for my creative interests and my desire to work in design. Moreover, the marketing and design skills will make me a better candidate for any position I intend to apply for, and will serve me well as I create and promote my brand," he said.