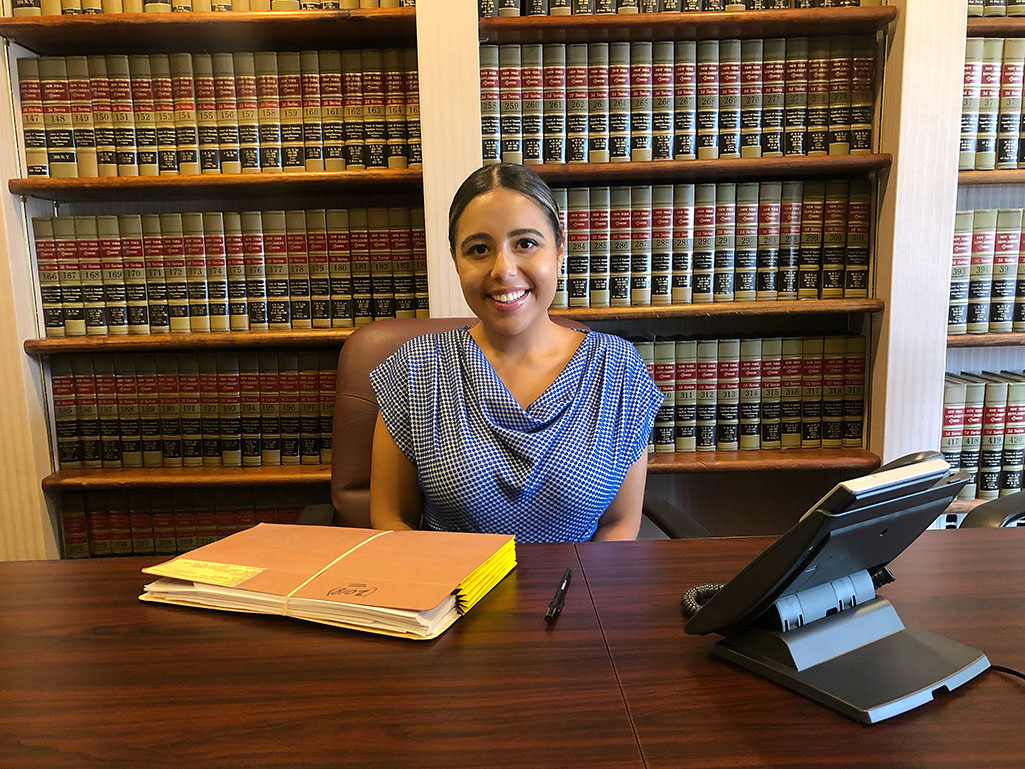 With plans to attend law school next year, political science major Genesis Maldonado '20 immersed herself this summer in the work of a busy law firm in Westchester, N.Y.
At Sayegh and Sayegh P.C., Maldonado got an up-close look at many types of legal practice, including real estate, criminal, DWI, personal injury, drug crime, malpractice, wrongful death and commercial and business transaction law. Her duties included paralegal work—drafting subpoenas, summarizing depositions and creating authorizations for the release of client information—as well as administrative tasks.
Among her favorite internship experiences was observing criminal court, and seeing how each courtroom was different.
"I've had the opportunity to speak with other attorneys and learn more about their specialties and interact with judges and see the ways in which they dictate justice within my own community," said Maldonado, who is working on three minors in legal studies, public policy and English. "I have sat in on conferences and seen the ways in which judges, defense lawyers and the district attorney work together to provide the fairest outcomes for those who come in contact with the law. This has further heightened my interest and passion for engaging and learning about the application of law."
Maldonado is currently studying for the Law School Admission Test and hopes to become an attorney—and eventually to hold the gavel.
"Justice Sonia Sotomayor has always been an inspiration to me as a Latina, and as a woman, and for that I strive to amount to the same greatness she has established for us all," Maldonado said. "The law is sacred but it is changing. It is slowly evolving in attempts to fit the needs of its people. This internship has opened my eyes to the necessity and urgency of why it is important to understand the law and know your rights."