Commencement: George Mitchell Jr. keynote speaker
Former senator, peace negotiator will deliver Commencement address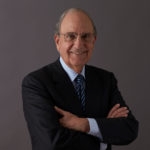 Former U.S. Senator George Mitchell Jr., who helped lead historic negotiations for peace in Northern Ireland and the Middle East, has been chosen as the keynote speaker for Wheaton College's 183rd Commencement ceremony on Saturday, May 19.
"Senator Mitchell has had such an exemplary career in public service—particularly in taking the lead in some of the most difficult and critical discussions held on the world stage," said Wheaton President Dennis M. Hanno. "He will provide great inspiration for our graduating seniors as they embark on making their own great contributions to the world."
In addition to delivering the Commencement speech, Mitchell will receive an honorary degree along with two other accomplished special guests—Class of 1973 alumna, award-winning actress, writer and jazz vocalist Rose Weaver, and award-winning broadcast journalist, TV and radio program host and commentator Callie Crossley.
Mitchell, who has a bachelor's degree from Bowdoin College in Brunswick, Maine, and a law degree from Georgetown University Law Center in Washington, D.C., was appointed to the U.S. Senate in 1980 to complete the unexpired term of Maine Senator Edmund Muskie. He went on to a 15-year career in the Senate, finishing in 1995 as the Senate majority leader (a position he had held since January 1989).
He was instrumental in the passage of sound pieces of landmark legislation, including the Americans with Disabilities Act, the Clean Air Act and the Family and Medical Leave Act of 1993.
In 1995, he served as a special advisor to President Clinton on Ireland, and from 1996 to 2000 he served as the independent chair of the Northern Ireland peace talks. Under Mitchell's leadership, the Good Friday Agreement, an historic accord ending decades of conflict that cost thousands of lives, was agreed to by the governments of Ireland and the United Kingdom and the political parties of Northern Ireland.
For his service in Northern Ireland, he received numerous awards and honors, including the Presidential Medal of Freedom, the highest civilian honor given by the U.S. government.
In 2000 and 2001, at the request of President William Clinton, Israeli Prime Minister Ehud Barak, and Palestinian Liberation Organization Chair Yasser Arafat, Mitchell served as chair of an international fact-finding committee on violence in the Middle East. The committee's findings, widely known as "The Mitchell Report," was endorsed by the Bush administration, the European Union and by many other governments. From 2009 to 2011, he served as the United States Special Envoy for Middle East Peace.
In addition to public service, Mitchell has had a distinguished career in law and business and has written several books, including Making Peace (University of California Press, 2001), an account of his experience in Northern Ireland. He has served as chair of the board of directors of The Walt Disney Company and as a director of several companies, including Federal Express, Xerox, Staples, Unilever and Starwood Hotels and Resorts. He is a co-founder of the Bipartisan Policy Center.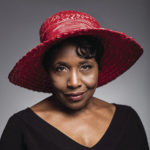 Honorary degree recipients Rose Weaver and Callie Crossley also have served the public well over the years.
Through her writing for stage, Weaver has shown audiences how to soldier through challenges with humor and grace, including in her touring one-woman show "Menopause Mama" and "Skips in the Record," a dark comedy about a family coping with Alzheimer's disease and memory loss.
Weaver began developing "Skips in the Record" as a student at Brown University, where she earned her M.F.A. at the age of 50, and she finished it as an artist-in-residence at the university. The university also awarded the Lucille Lortel Award in Playwriting for her work. She has been a featured vocalist with many performance groups, including the Duke Ellington Orchestra, the Smithsonian Jazz Orchestra and the Rhode Island Philharmonic Orchestra.
Her film and television credits include "Brotherhood;" "The Accused," opposite Jodie Foster; "In the Heat of the Night," opposite Carroll O'Connor; "L.A. Law," "The Young and the Restless," and "Poetic Justice." She received the 2000 Pell Award for Excellence in the Arts, along with Stephen Sondheim and John Updike, for her outstanding work as a performer.
She also has received numerous honors for her accomplishments as an author and performer. Most recently, she received honorary degrees from Providence College and from Marymount Manhattan College.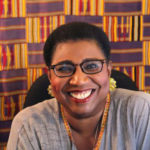 Callie Crossley, a Wellesley College graduate and a member of the Wellesley Board of Trustees, currently hosts "Under the Radar with Callie Crossley" on WGBH Radio and writes commentary that airs weekly during WGBH's "Morning Edition."
She appears weekly on WGBH-TV's "Beat the Press," examining local and national media coverage, and frequently hosts "Basic Black," which focuses on current events concerning communities of color. She also has appeared on NPR's "The Takeaway," CNN's "Reliable Sources" and the "PBS NewsHour."
Crossley was a producer for the critically acclaimed documentary series "Eyes on the Prize: America's Civil Rights Years," which earned her an Oscar nomination and major film and journalism awards, including an Emmy and the Alfred I. DuPont-Columbia Award (Gold Baton). She won the 2016 Best Commentary award from the Public Radio News Directors organization for "Tomorrow Is Not Promised: Life After Hurricane Katrina" and was awarded both the 2016 and 2015 National Association of Black Journalists' Salute to Excellence Awards for a compilation of commentaries, "Observations on Ferguson: America's Racial Ground Zero" and "Race Matters: Echoing History."
A former producer for "ABC News 20/20," she also served as program manager for the Nieman Foundation for Journalism at Harvard University and was awarded a Nieman Fellowship and a Fellowship at the Institute of Politics at the John F. Kennedy School of Government.