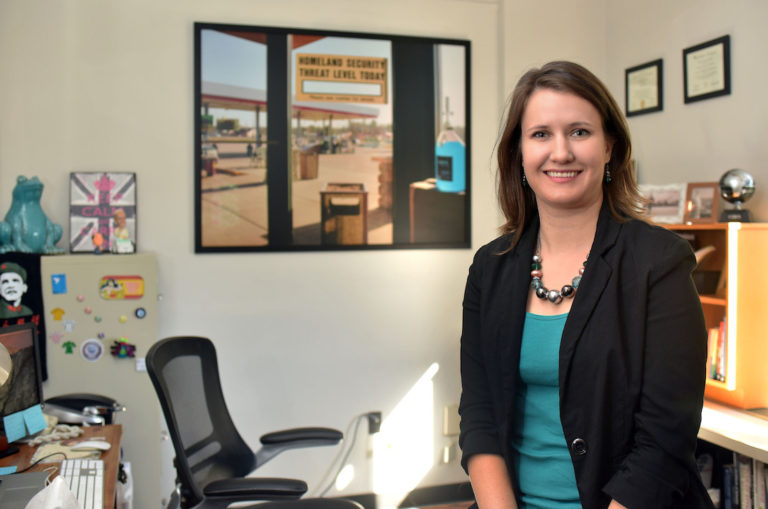 Professor Westfall discusses policies to promote pay equity
The persistence of the gender gap in virtually every facet of U.S. society prompted the finance and news website WalletHub to explore what needs to happen to achieve true equality with a panel of academic experts, including Aubrey Westfall, associate professor of political science.
Noting that the U.S. ranks 98th in the world in terms of women's political empowerment, the website asked Professor Westfall for her thoughts on what Americans could learn from other countries to increase the number of women political leaders.
Westfall, who has studied women's political participation in the U.S. and abroad, told the news outlet that gender quota systems can be effective in boosting the number of women who hold political office. However, she noted that creating an environment in which women are willing to step into politics is an essential precursor to success.
"One of the strongest predictors of a decision to run for office is mentorship, support, and encouragement," Westfall said. "The informal structures that help women feel empowered to run for office are a critical first step in creating a pool of potential candidates."
Professor Westfall also discussed the connection between political representation and policies that could help to close the gender pay gap, such as encouraging measurable and objective standards for promotion and advancement and requiring companies to make salaries public. She has previously written about the potential benefits of gender quota systems that are used in a number of other countries—scholarship reflected in the journal article "The Political Cure: Gender Quotas and Women's Health" (Politics & Gender, 2016), which Westfall co-authored with one of her former students.
Professor Westfall studies minority politics and human rights, particularly as it applies to the politics of migration, women, cosmopolitanism and religious minorities in Europe and the United States. She is a primary author of The Politics of the Headscarf in the United States (2018), which investigates the social and political effects of the practice of Muslim-American women wearing the headscarf (hijab) in a non-Muslim state. She is currently investigating the politics of immigration in Scotland and Scottish views on the United Kingdom's Brexit movement.