Westfall wins national grant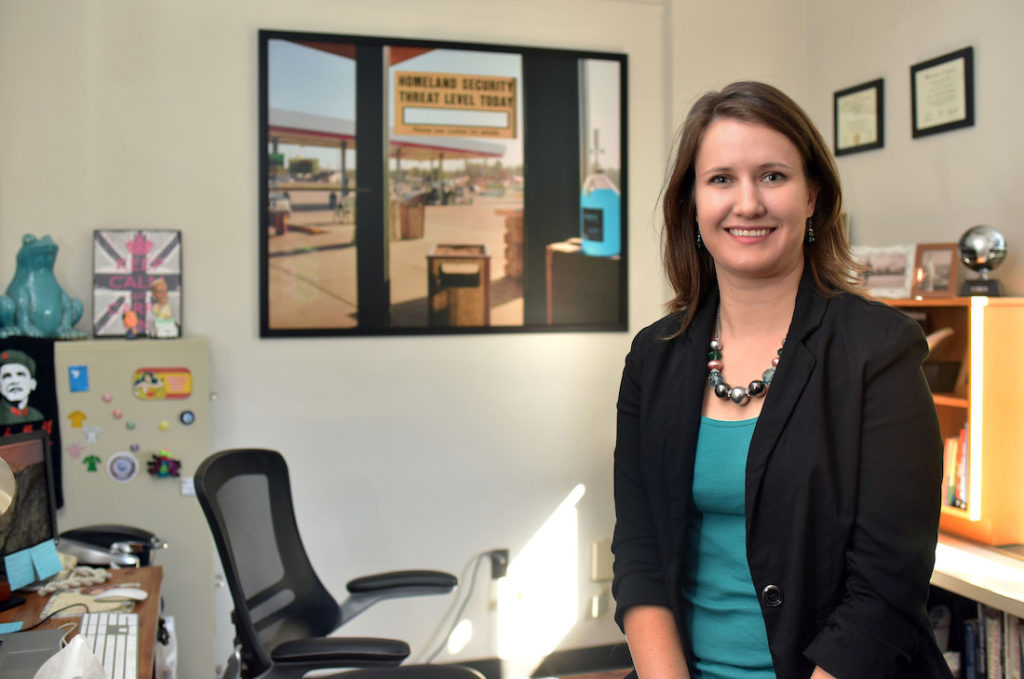 Nancy Weiss Malkiel award will support research on minority politics
Wheaton Assistant Professor of Political Science Aubrey Westfall is one of 10 professors nationwide to be named a 2018 Nancy Weiss Malkiel Scholar through the Woodrow Wilson National Fellowship Foundation.
Funded by The Andrew W. Mellon Foundation, the named fellowship supports the work of junior faculty members whose research encompasses contemporary American history, politics, culture and society, and who have worked to promote campus diversity and inclusion. Each scholar will receive $17,500 to be used for their work and support them on the path to tenure.
Westfall, who teaches and advises in the political science and international relations programs at Wheaton, said the grant will support two projects she is working on, following the May 15 release of her co-authored book, "The Politics of the Headscarf in the United States," which was published through Cornell University Press.
One is her latest book project, still in the early stages, that focuses on the politics of immigration in Scotland—in particular, the period between the September 2014 Scottish independence referendum and the United Kingdom's June 2016 Brexit vote.
"The Scotland book came out of conversations about interesting policy developments, at a time when Scotland was pushing for an autonomous immigration policy—not because they wanted to limit immigration but because they wanted to open themselves up to more immigration. This seemed like a real anomaly, especially when you think about the anti-immigrant populism and Islamophobia that are so rife in western Europe," Westfall said.
Having connections in Scotland (Westfall's husband is from there) not only helped her identify a fascinating research topic but has also helped her arrange interviews with some big players in Scottish politics.
"My husband's friends were able to connect me with some of the politicians in the Scottish Parliament and people who worked on this immigration policy down in Westminster, in London," Westfall said. "People were really open to meeting. That's how this became a much bigger project."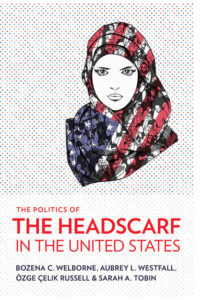 Her second project is a direct follow-up to "The Politics of the Headscarf"—a comparative look at the political engagement of Muslims not just in the United States but also in Canada, the United Kingdom, Germany, France and Denmark. Westfall said she plans to start with a survey of Muslim residents in those countries, which will seed her study.
"The headscarf book was originally conceptualized as a comparative project, but when we collected the data in the United States as a pilot we got so much rich information that it became its own project," Westfall said, "But I have always been interested in how mosques and other forms of Muslim religiosity either promote or hinder political engagement in a variety of Western, industrialized countries."
Westfall said she is intrigued by the divergent ways European and North American citizens view Muslim citizens, immigrants and refugees, particularly the ways they interact with and impact democracy.
"All these countries come at the issue of Islam and democracy with very different assumptions, and whether they see Islam as a threat to democracy or not," Westfall said. "So that's what this project will look at: how do these assumptions—about secularism, Islam, democracy—interact with the reality of lived Muslim faith to impact the civic lives of Muslim citizens living in Western democracies?"
In addition to her research focus on minority politics, Westfall is an active supporter of Wheaton's diversity and inclusion initiatives. She serves on the college's Diversity and Inclusion Task Force and works closely with many of Wheaton's international students, as an advisor for the international relations program—a popular major among this population.
Westfall said she enjoys incorporating her research passions into the classroom as well. This spring, she taught a senior seminar on "Nations and Nationalism," writing a paper on Scottish nationalism alongside her students and inviting them to read and comment on the piece along with her colleagues.
"That was a really fun way to integrate not only the content but also the process of scholarship," she said of the peer review session.
She is also looking forward to teaching a new course, "Women in Politics," this fall.