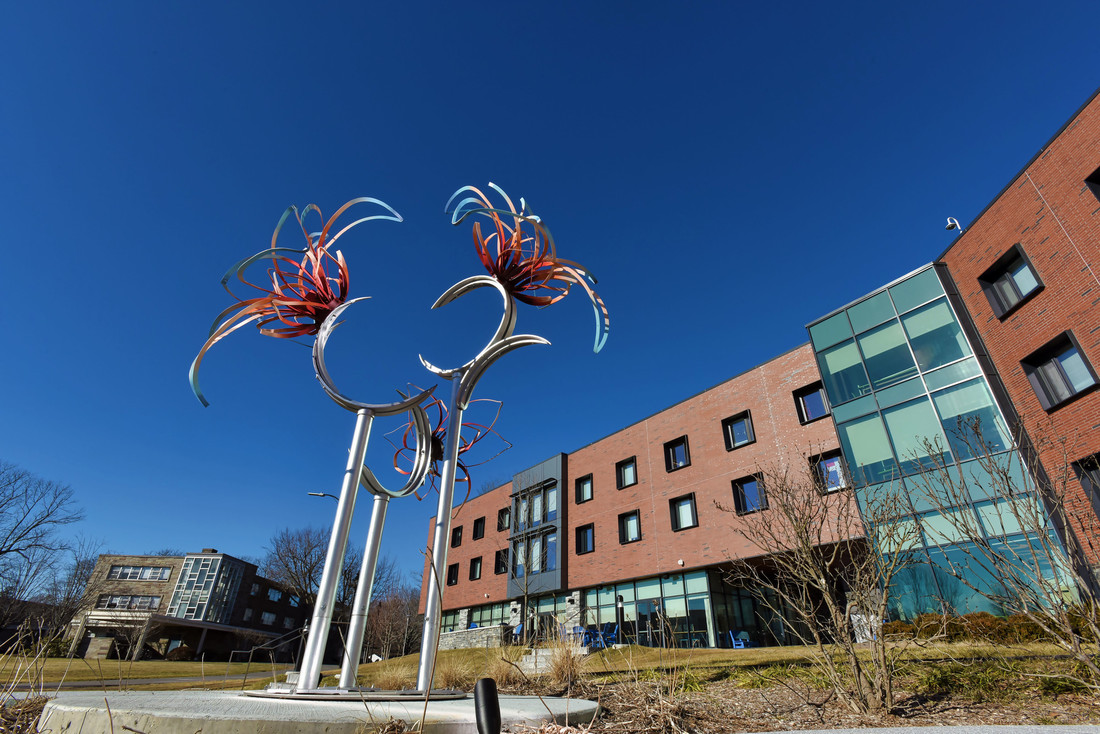 Spring has arrived a little early on Wheaton's lower campus, in the form of a new public art sculpture, "City Garden, 2018," installed outside Pine Hall over winter break.
The sculpture, made of recycled Rhode Island traffic signs, stands about 8.5 feet tall and was designed by Rhode Island School of Design graduates Isabel Mattia and Amber Dauphinee. It's on a three-year loan to Wheaton's Permanent Collection, part of the Public Art At Wheaton (PAAW) program, and is funded through the Caroline Edwards '70 Fund for Public Art.
"The work came to us with some serendipity and was a natural fit for the location given Pine Hall's themes of sustainability and wellness," said Associate Professor of Art Kelly Goff, who manages the PAAW program. "The sculpture speaks to these ideals with its creative upcycling of transit material and its use of vibrant blossoms to convey vitality."
Kelly is working with the artists to organize an art workshop for students this fall.
>> Watch a video of the making of the sculpture, which was originally installed in Providence