Building community through storytelling
We are all a series of stories. Our lives unfold one scene at a time—some showing us at our most vulnerable moments. Not everyone would be willing to stand in the spotlight and share some of those scenes before an audience of people.
But that's what several Wheaton College students, professors and staff members stepped forward to do Thursday night, March 31, in the Kresge Experimental Theater, as part of the Story Slam sponsored by the May Fellows.
The third annual event, which was originally inspired by NPR's "The Moth" radio podcasts, seeks to bring together the Wheaton community through the telling of true personal stories around a common theme.
This year's theme was "When I was a kid…" The participants included Provost Linda Eisenmann, Campus Safety Director Chris Santiago, students Audrey Dubois '17, William Funk '18, Zhaoyi "Lily" Lu '16 and Lianwei Yin '17, and professors Joel Relihan (classics) and Aubrey Westfall (political science). Their stories—from touching to hilarious—covered a range of topics from childhood shenanigans involving Chinese sausages to learning the value of failure.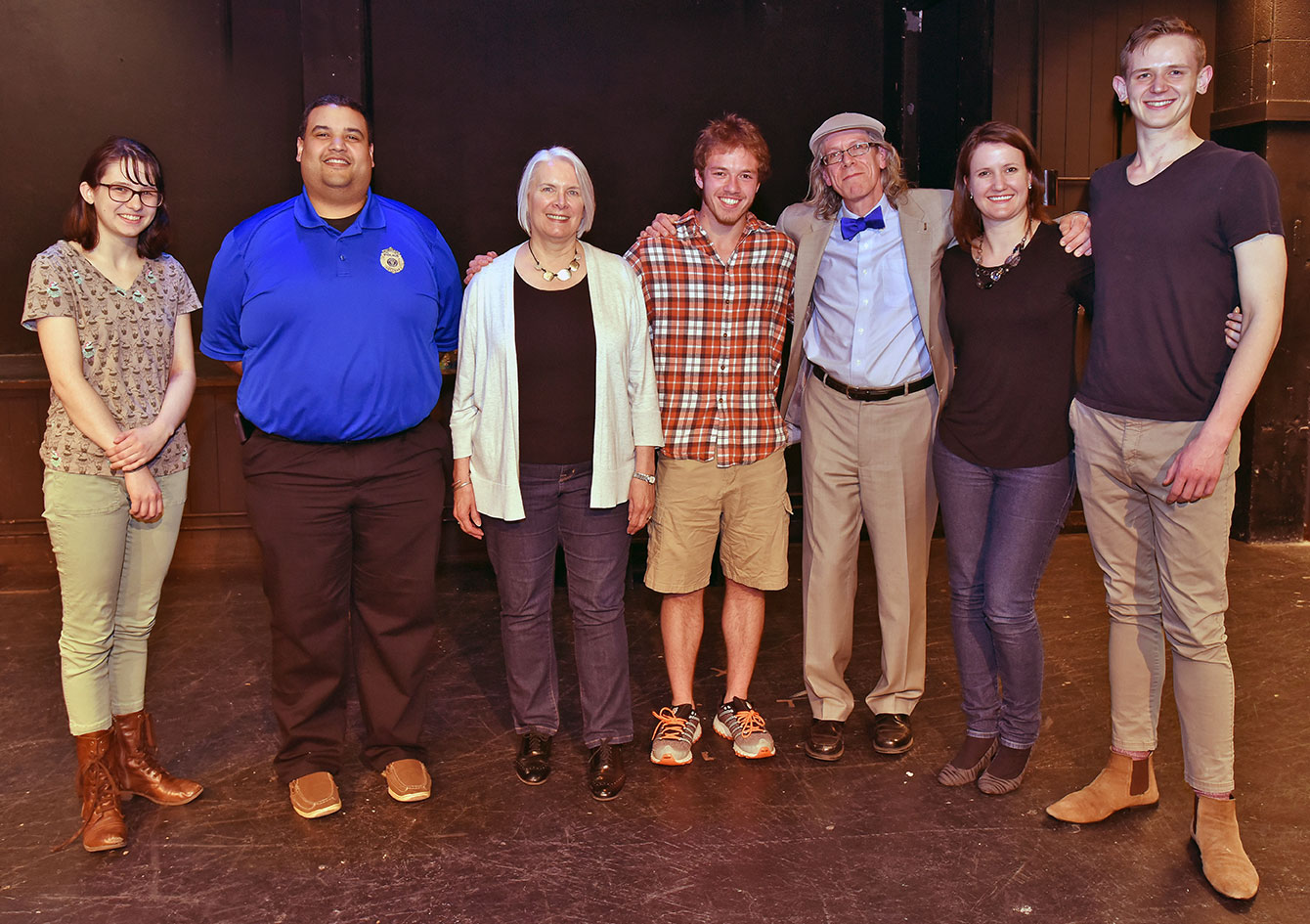 "The goal of the Story Slam is to entertain, to enlighten, and to inform. Whether that manifests in a humorous anecdote, or genuine pathos, the aim is to elicit emotion," said Eric Esten '16, an English major who was the MC for the evening. He helped organize the event along with other May Fellows and May Fellows advisor Assistant Professor of Art Kelly Goff.
The May Fellows program helps high-achieving students thrive academically, connect socially and engage deeply in the Wheaton community through co-curricular and residentially-based learning opportunities.
Tri Nguyen '14, a former May Fellow, first brought the Story Slam to Wheaton after listening to "The Moth" during his two-hour biking commutes to work one summer.
"In a college setting like Wheaton, students interact with each other in many different contexts. However, few of them offer the ability to share deeper stories that are significant to our lives and make us who we are," said Nguyen, an economics and computer science double major who is now a software engineer at Demandware.
"I wanted to create a space where we can feel safe sharing those stories and hearing them. There is something incredibly human and common about these stories…. In opening up a part of yourself that is less known to the world, you put yourself in an incredibly vulnerable situation when being on the stage. In that very moment, there is an incredible emotional and experiential connection that happens between the storyteller and the audience."
Story Slam 2016 speakers
Zhaoyi "Lily" Lu '16
Lianwei Yin '17