Building an anti-racist society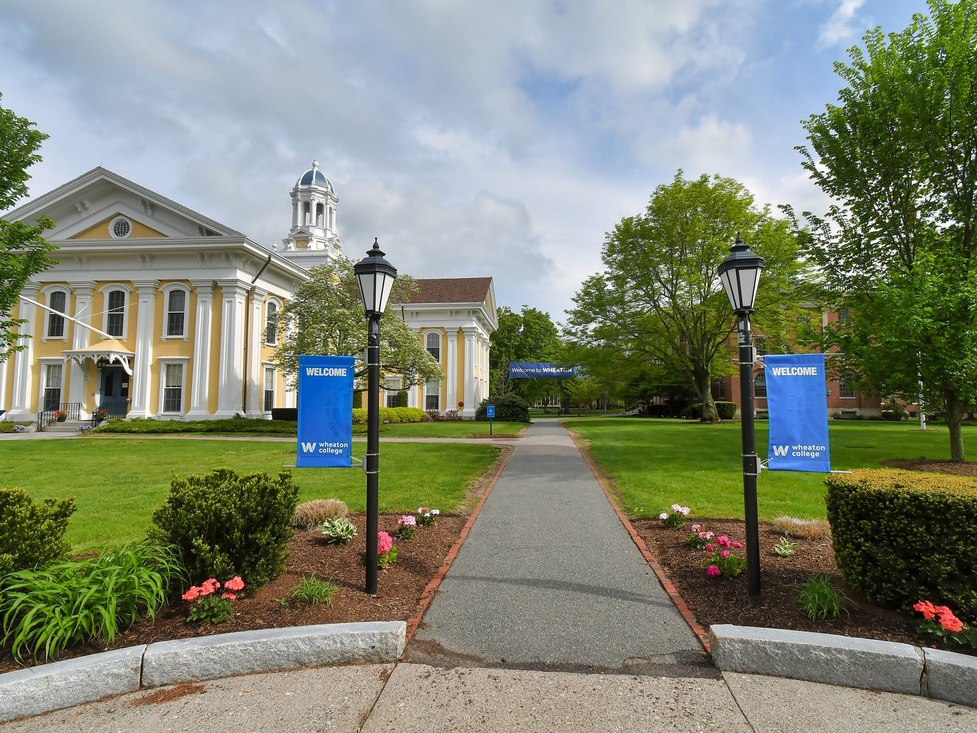 Wheaton College explores questions of social justice
Wheaton College is offering a new course this fall that is taking a groundbreaking approach to promoting interdisciplinary, community-wide conversations on building an anti-racist society.
Coordinated by Professor of Sociology Karen McCormack, about 20 faculty members in Wheaton's social sciences departments will contribute content to the course, "Race and Racism: Building an Anti-Racist Society."
"Many of us chose our fields and the work that we do precisely because we are invested in questions of social justice. The protests about police brutality and rising calls for anti-racism led us to initiate efforts to collaborate on this work as we also consider the challenges created by COVID-19," McCormack said.
Aubrey Westfall, associate professor of political science, said the philosophy of the course is guided by a pedagogy of vulnerability, which nurtures mutual openness between students.
"This approach requires us all to meet each other where we are, recognizing that our experiences outside the classroom will impact what happens within the classroom. The faculty do not see ourselves as 'experts' in this course, but rather as participants who will grow alongside the students as we engage with difficult questions about race in the American context and work together to develop an anti-racist agenda for ourselves and our communities," Westfall said.
The course will utilize teaching tools developed during the college's shift to remote learning this past spring. The curriculum of the course—including readings and lectures—will be delivered virtually while throughout the course, participants will have an opportunity to reflect on the content together in small groups led by trained discussion leaders.
There is no cap on course enrollment to ensure that it is available to as many people as possible. Course organizers said they recognize that learning to be an anti-racist is a process, and they wanted to give everyone an opportunity to participate in conversations about how to build an anti-racist Wheaton.
"My hope is that this class can contribute to the ongoing efforts to confront and dismantle racism. We all have work to do in examining our own practices, and while the social sciences can't provide the answers, they can offer us a way to think beyond the individual to the structures—economic, social and political—that create vastly unequal outcomes in health, economic opportunity, education, safety and much more," McCormack said. "If we truly want to build an anti-racist society, a society that is more equal and more just, our work must include the self, but it also must include work in our institutions."
This course coincides with the launch of the Taylor and Lane Scholars program, an honors program that is part of Wheaton's Compass Curriculum. This program is for students who want to engage in social justice work that combines coursework, immersive experience, dialogue and a capstone project.
"We see this as an initiative that will engage students across campus—from science students working on health and climate to our social science students who are often drawn to approaches that examine institutions and power. This course, which will count toward the Taylor and Lane Scholars program, will provide an important entry point to engage with social justice," McCormack said.