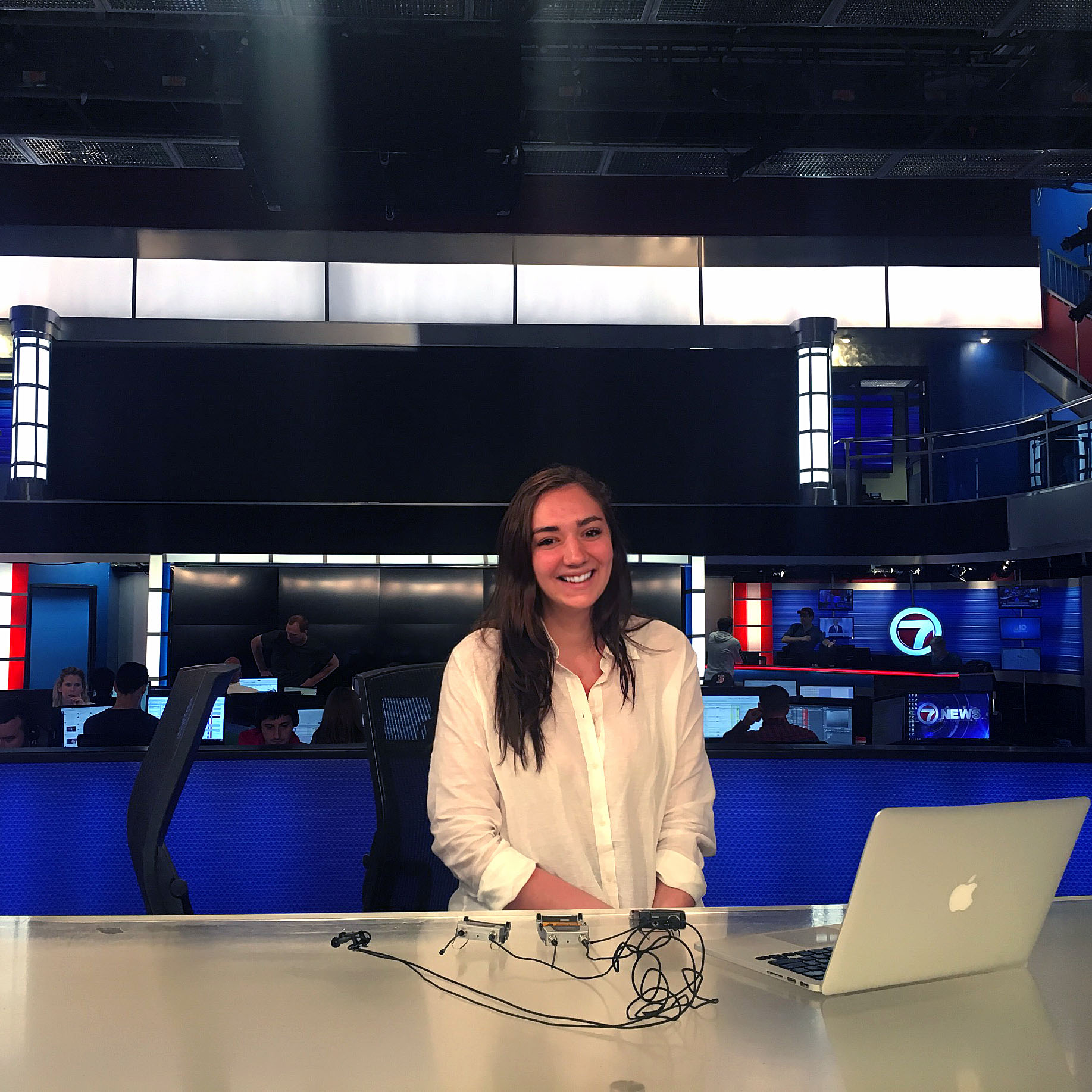 Growing up in Massachusetts, Isabel Reeves '20 recalls WHDH Channel 7 in Boston having a large presence in her life. 
So the film and new media studies major checked out the station website for internship opportunities—and found one.
This summer, she interned with Channel 7's web department, analyzing market trends, monitoring user engagement on the station's social media channels and writing for the website.
"One of the major takeaways from this internship is how important the relationship between 'hard' and 'soft' skills are. For example, learning to write from press releases and new software like I-News meant I had to effectively communicate with mentors, and critique my own work," Reeves said. "Working in the web department has shown me how important consistent branding, tone and interaction is for a company's profile."