Announcing the Wheaton College Early Education Center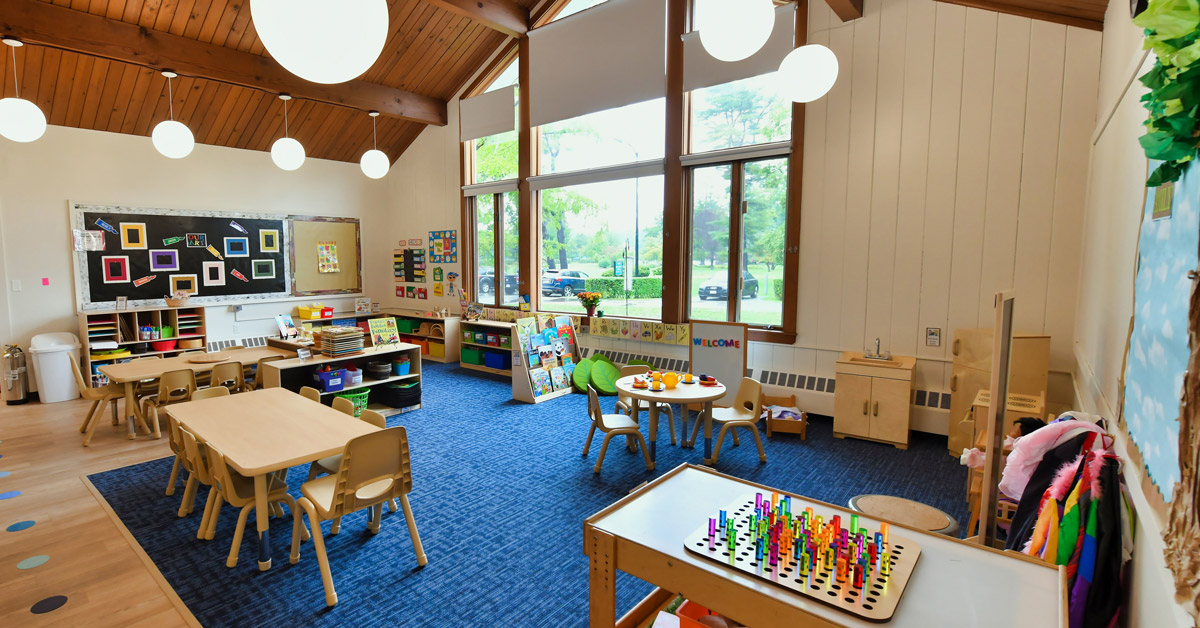 New name underscores focus of pre-K school as community resource and learning lab for coursework
The name of the Elisabeth Amen Nursery School is being changed to the Wheaton College Early Education Center, starting with the fall enrollment period that begins on Nov. 1, 2023. The name change clarifies the role of the center.
The early education center is a pre-K school that provides local families a nurturing place for their children to learn and grow while offering an opportunity for Wheaton students to learn in a lab setting as they observe children in a natural school environment. While the name is changing, the programs, hours of operation and staff will remain the same.
Affiliated with Wheaton's psychology and education departments, the Wheaton College Early Education Center has been a site for child development study and research and early childhood education since 1931 and was one of the first college-affiliated laboratory pre-K schools in the country.
"The preschool was established by Elisabeth W. Amen, a pioneering scholar of early education, with the vision of creating a school on campus where psychology students could study and learn from young children. This primary objective remains unchanged to this day, and the center also offers a variety of college courses that leverage this unique pedagogical setting," said Michelle Curran-Mason, early education center director.
"As scholars and early childhood educational professionals, we remain committed to providing an environment rich in play, guidance, socialization and learning best practices for the youngest learners to foster their growth," Curran-Mason said.
President Michaele Whelan noted that the early education center is a rich resource for Wheaton students and faculty and it is one of the many important ways the college continues to be connected to our local communities.
"We are excited to celebrate this milestone in the storied history of this place of early childhood education and lab school learning," Whelan said. "We also are looking forward to many more years of nurturing future generations of young learners and gaining knowledge from them."