Interned at: Boston Medical Center Autism Program in Boston
Supported by: Wheaton Fellowship
Major: Neuroscience
Hometown: Middleboro, Mass.
Working with families: "Some of my daily responsibilities included: writing medical necessity letters for referrals; collecting data in the pediatric waiting room; creating resources to educate patients and their families about different aspects of Autism Spectrum Disorder (ASD); and observing Developmental and Behavioral Pediatrics (DBP) testing."
Personal connection: "I am a figure skating coach and I have experience with teaching children with ASD and other disabilities how to skate, which definitely came in handy during this internship."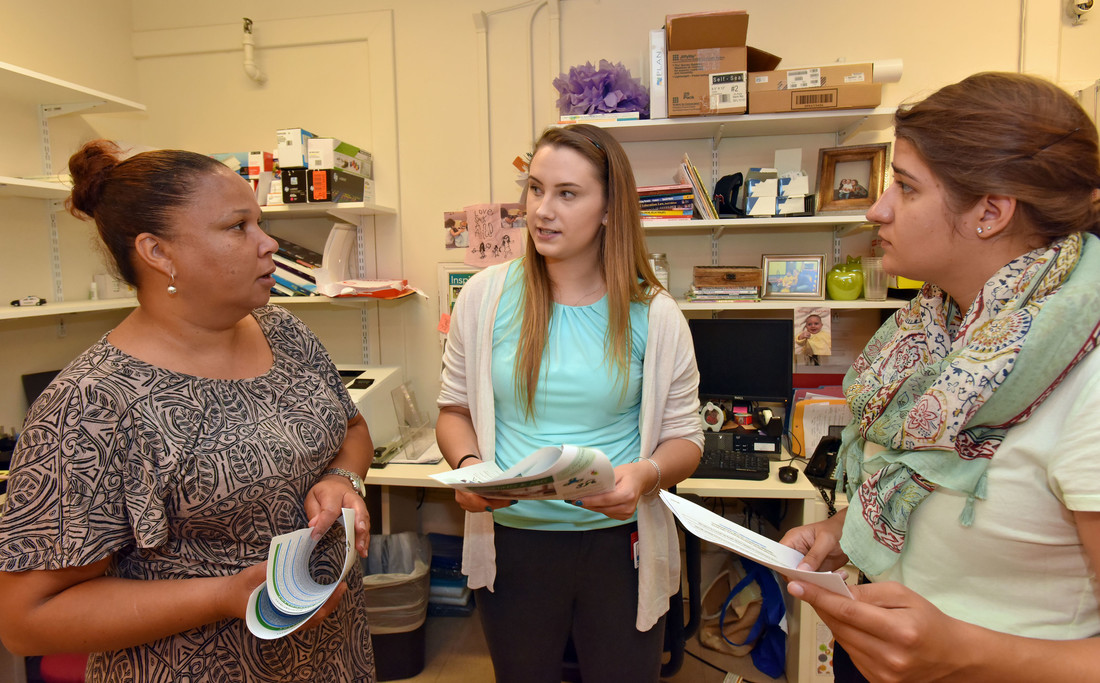 The doctor is in: "I have really enjoyed being able to get hands-on exposure to the healthcare field. During my first week I was able to sit in on a multi-departmental meeting where they discussed differential diagnoses for a complex patient. I was in a room with about 15 doctors, all from different specialties, who went over this patient's case in full detail before agreeing on a final diagnosis. It was pretty amazing to hear what they all had to say and what they each brought to the table."
Balancing responsibilities: "My internship consisted of two parts—one was with the Autism Program and one was with a DBP pediatrician. The doctor had just finished piloting a research study and was looking to gain approval from the Institutional Review Board to get the study up and running. I truly did not know how much work that entailed. I helped her write parental consent forms, research prior studies and create educational resources for the study. I was kept busy dividing my time between both parts of the internship. Complicating matters, I also had to juggle my practice schedule before competing at nationals with my Theatre On Ice team.
The right path: "After Wheaton I hope to go on to medical school and become a neurosurgeon. This internship really confirmed my aspiration to become a doctor. I have made so many important connections, including a Wheaton alumna [Elizabeth Kern Ferriero '07], and learned valuable skills that will help me further my education and career path."