Wheaton alumnus Liam Grace-Flood '17—who spent a year after graduation exploring open design around the world on a Watson Fellowship—has been honored by the Core77 Design Awards 2018, for his idea for a collaborative document writing and sharing system.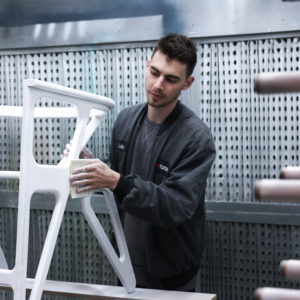 The platform, called Co, facilitates more effective and democratic collaborations, said Grace-Flood, who majored in mathematics and studio art. Like his Watson project, Co. "explores the intersections of technology, design and politics, and democratic technologies more specifically," he said.
Think of it as "Google Docs, but everyone is in 'suggesting' mode," he wrote in the project description. "So everyone can make suggestions for changes to the document, but no one can implement them into the document by themselves. To implement a change, the suggestion must get a certain number of up-votes from people with access to the document."
Grace-Flood's idea received the Student Notable award in the Interaction design category, one of 14 disciplines honored in the annual Core77 Design Awards. Core77 is an online community and resource for industrial designers. Now in their eighth year, the Design Awards recognize excellence in all areas of design, providing an opportunity to honor and promote the innovative work of students and professionals.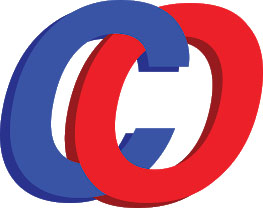 Co is also up for a Community Choice Prize. Individuals can vote online through July 14 for their favorite design among all the categories. The grand prize winner will receive airfare and a ticket to the October 2018 Core77 Conference in New York City.
Grace-Flood said he started working on Co while at Wheaton, publishing an article on the idea in the student magazine Babe Lincoln. The idea was sparked by national public debate leading up to the 2016 U.S. presidential election.
"Instead of electing representatives to write our laws, what if we all could collaboratively write legislation ourselves?" Grace-Flood asks in his project description. "We could have legislation for the first time in our history that was actually written by the people and for the people."
That speculative aspect of the project aside, Co is being developed today to support all kinds of collaborations.
"For local or student government, co-ops or any organization for which democracy is a core value," Grace-Flood says, "Co can elevate that."