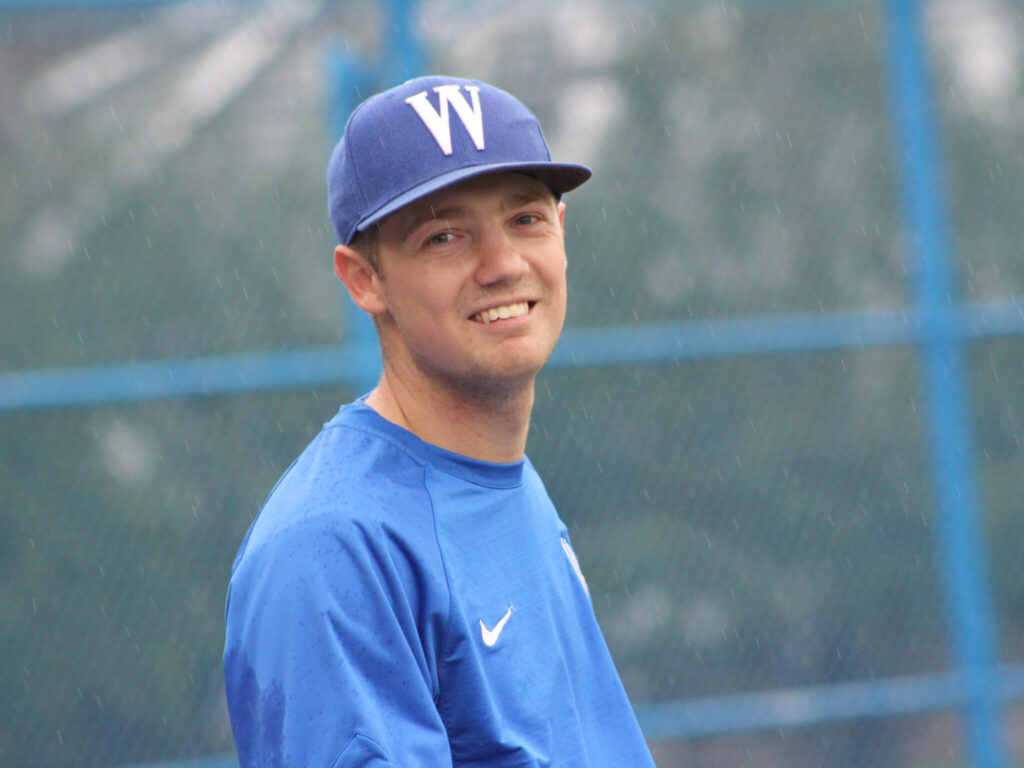 Senior Paul Prue coordinates marketing for baseball club
Student-athlete and business and management major Paul Prue '21 found the perfect internship this fall that combines his two passions: baseball and marketing.
At the Dugout Dawgs Baseball and Softball Club—a Hyannis, Mass.-based program geared toward youths ages 9–15—Prue assists in the implementation of marketing and communications.
"My love for baseball, and my extreme interest in marketing, led me to this internship. I always had an interest in working for a sports team. Having the opportunity to be in the field for both is an ideal situation that I am super grateful for," said Prue, who is a pitcher for Wheaton's baseball team.
Prue's daily tasks involve checking the organization's social media accounts (Instagram, Facebook and Twitter), generating content for the website, drafting posts and handling the newsletters for the club. He also coordinates communications with both parents and players on club rules and helps plan end-of-the-year events (COVID-19 safe, of course).
The virtual nature of the internship poses some challenges, he said, as he misses in-person conversations. However, Prue said he has learned to navigate that obstacle and enjoys the camaraderie he has encountered at the club.
"The relationships I have created so far are absolutely the greatest benefit," he said.
The senior said Wheaton's emphasis on obtaining real work experience has helped him get a better idea of what life will be like post-graduation.
"Coming to Wheaton has been one of the best decisions of my life. For me, personally, this internship has allowed me to start my career path early by not only giving me great experience but allowing me the freedom to learn along the way," Prue said.