Inspire innovation
Did You Know?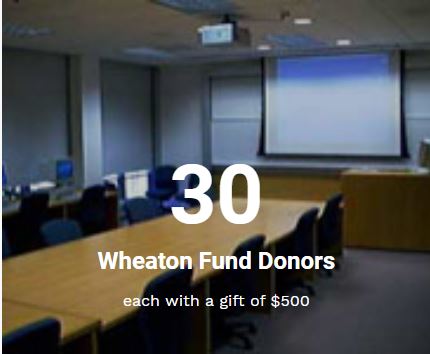 30 donors who each contribute $500 could support the creation of one additional smart classroom
Invest Today. Inspire Tomorrow.
That they may have life, and may have it abundantly.
Areas to Support
You can direct your Wheaton Fund gift to an area of interest to you.
Your Impact
Give Today
You will provide immediate resources to today's students with your Wheaton Fund gift.
Give Now
Student Spotlight
You are invited to meet some of the students who benefit from your generosity.
Read More
Wheaton Fund donors enable students to innovate and expand their horizons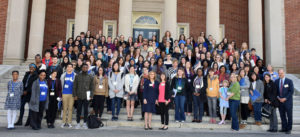 In 2017, the college hosted Wheaton's Inaugural Summit for Women in STEM  which brought together a powerhouse network of industry leaders, researchers and academics with undergraduate students in STEM who represent the next generation of innovators.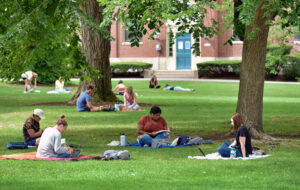 Faculty and students benefit from smart classrooms, campus-wide Wi-Fi (even on The Dimple), maintained book and digital collections in Madeleine Clark Wallace Library and access to digital subscriptions and information resources.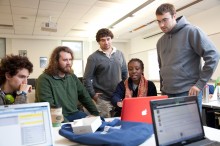 Spaces like LAB 213 provide an assortment of tools and a place to bring ideas to life. This new "hub of making" on campus features a number of high-tech tools for building, including two Makerbot 3D printers, a 120-watt Epilog laser cutter and engraver, a 3D scanner and a knitting machine, plus hand tools and electronics.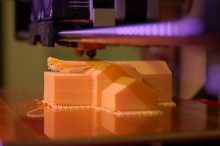 Students benefit from the availability of power tools and shop machines such as a lathe for metalworking and the newest piece of equipment: a ShopBot five-axis, computer-controlled milling machine. LAB 213 is just one of the many think tank spaces on campus for students to gather, explore, innovate and create.