Join us for MAP Day, October 14! Classes are canceled between 9-2 to allow time to step back and reflect on your Wheaton journey.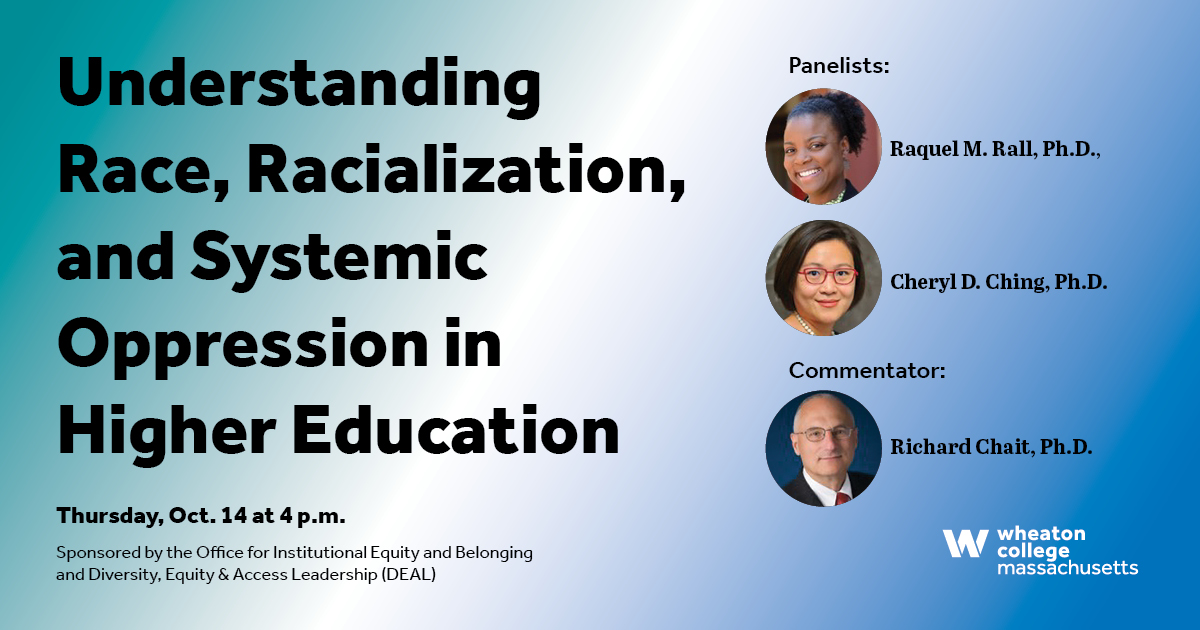 A panel discussion exploring the ways that racism manifests itself in college campuses and what members of the Wheaton community can do to help Wheaton be an anti-racist institution.
Screenprint social impact driven designs onto shirts! Students in Professor Fieo's Printmaking for Social Change class will be on hand to help you print their t-shirt designs created in collaboration with student organizations.