Wheaton's Day of Giving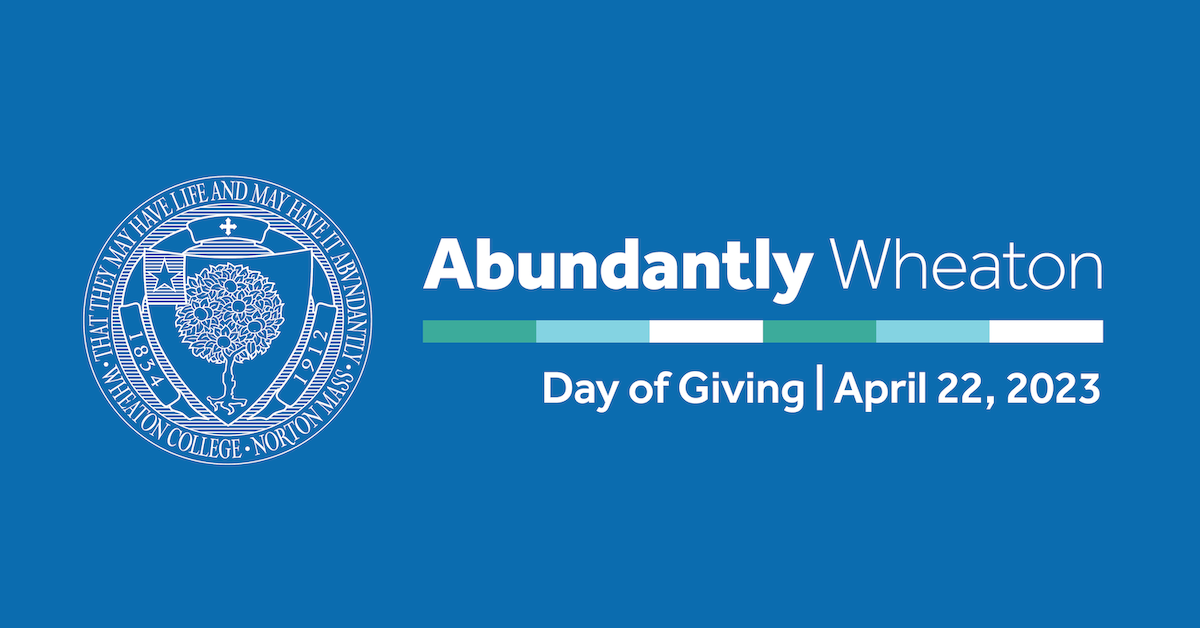 On April 20-22, the Wheaton College community will come together to celebrate Abundantly Wheaton! Abundantly Wheaton is a 72-hour celebration of all things Wheaton culminating on the college's inaugural Day of Giving, April 22. It simply wouldn't be a Wheaton party without you. It's not just a day. It's a movement. In fact, we have so much planned that a single day simply wouldn't cut it. Please take a moment to explore our website and learn more about this new event. Your participation at any level will contribute to the joy, support, and connection that Abundantly Wheaton provides to Wheaties near and far.
Kickoff Event:
Join us on April 20th from 4 – 6 p.m. on the Dimple for some campus festivities to celebrate Wheaton's first ever Day of Giving on April 22, 2023!
There will be food, games, and fun! Come hang out on the day, or you can participate by making a gift! Let's work together to cultivate a strong culture of philanthropy on Wheaton's campus.