The Wheatones Present: Jam at the Museum
December 8, 2017 @ 8:00 PM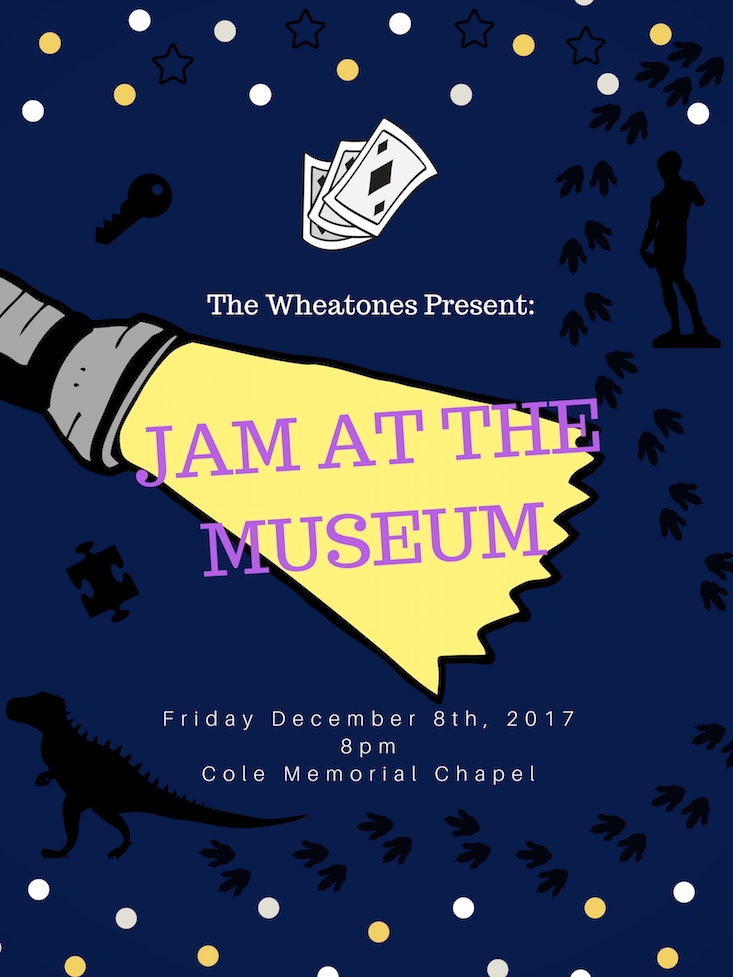 Did you know that on the night of the Wheatones jam items in the Wheaton Museum come to life? Come celebrate the last day of classes with the Wheatones and their new museum friends!
This event is free and open to the public.
Parking can be found in Lot 2 on the Wheaton College Campus. The Chapel is across the street!