Run with Roary Virtual 5k
November 7, 2021

-

November 13, 2021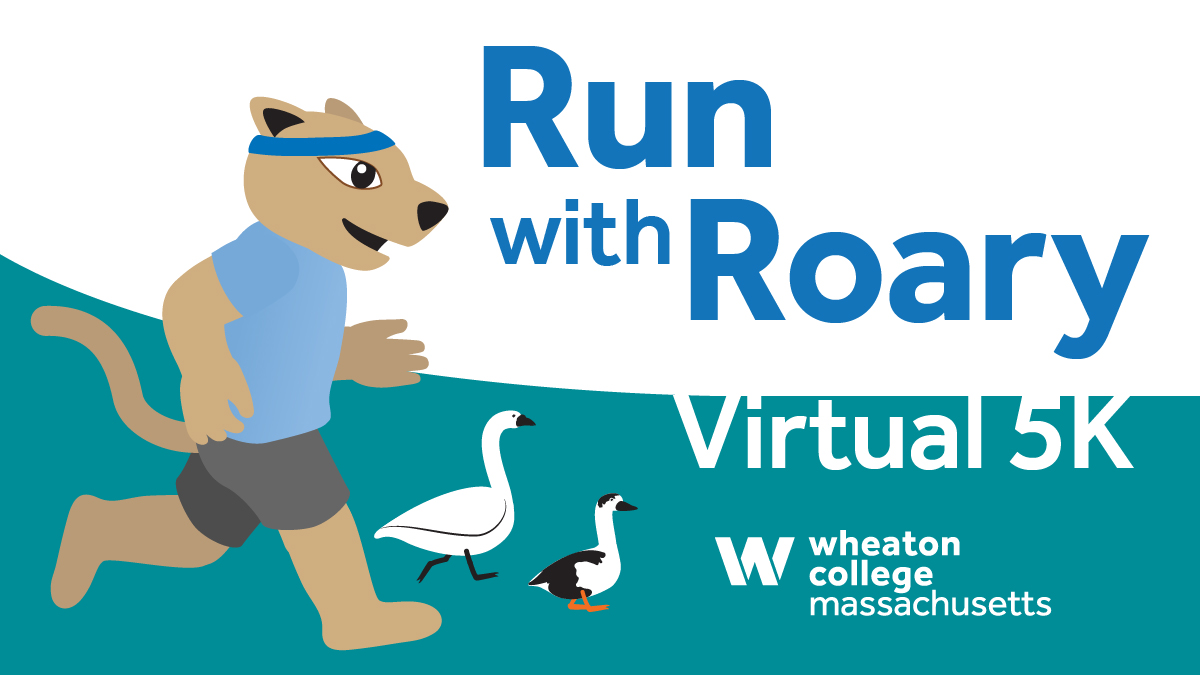 November 7 – 13, 2021
Join the Wheaton community from all around the world for our second Run with Roary Virtual 5k! Participants can walk, run or bike, all at their own pace, on their own time and in their current locations. This year, it's a battle between two teams; Team Cowduck and Team Bruce the Goose. Choose which team you want to be a part of and complete a 5k (3.1 miles) or more between November 7-13, 2021. Let's see which team completes 1,834 miles first!
Fees:
Alumni, Parents & Family, Friends, Faculty and Staff: $30
Wheaton Student: $15
Youth (12 and under): $15
*Fees include Wheaton swag containing a custom running arm band, sticker and bib.