MLK Legacy Celebration: Critical Hope in Context of Crisis
February 3, 2022 @ 5:00 PM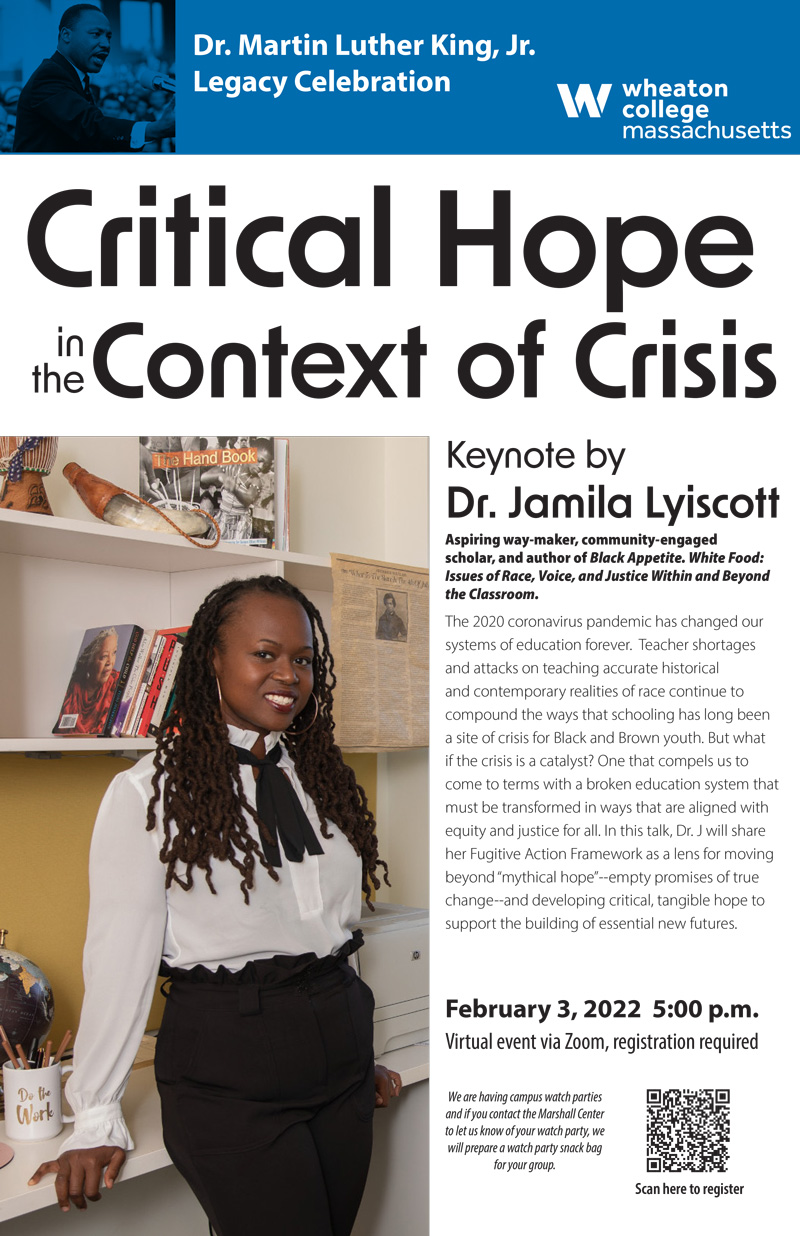 Keynote by Dr. Jamila Lyiscott
Aspiring way-maker, community-engaged scholar, and author of Black Appetite. White Food: Issues of Race, Voice, and Justice Within and Beyond the Classroom.
The 2020 coronavirus pandemic has changed our systems of education forever. Teacher shortages and attacks on teaching accurate historical and contemporary realities of race continue to compound the ways that schooling has long been a site of crisis for Black and Brown youth. But what if the crisis is a catalyst? One that compels us to come to terms with a broken education system that must be transformed in ways that are aligned with equity and justice for all.
In this talk, Dr. J will share her Fugitive Action Framework as a lens for moving beyond "mythical hope"–empty promises of true change–and developing critical, tangible hope to support the building of essential new futures.
Virtual event via Zoom, registration required.
We are having campus watch parties and if you contact the Marshall Center at marshallcenter@wheatoncollege.edu to let us know of your watch party, we will prepare a watch party snack bag for your group.