Medical History (Part One)
September 29, 2022 @ 6:00 PM

-

8:00 PM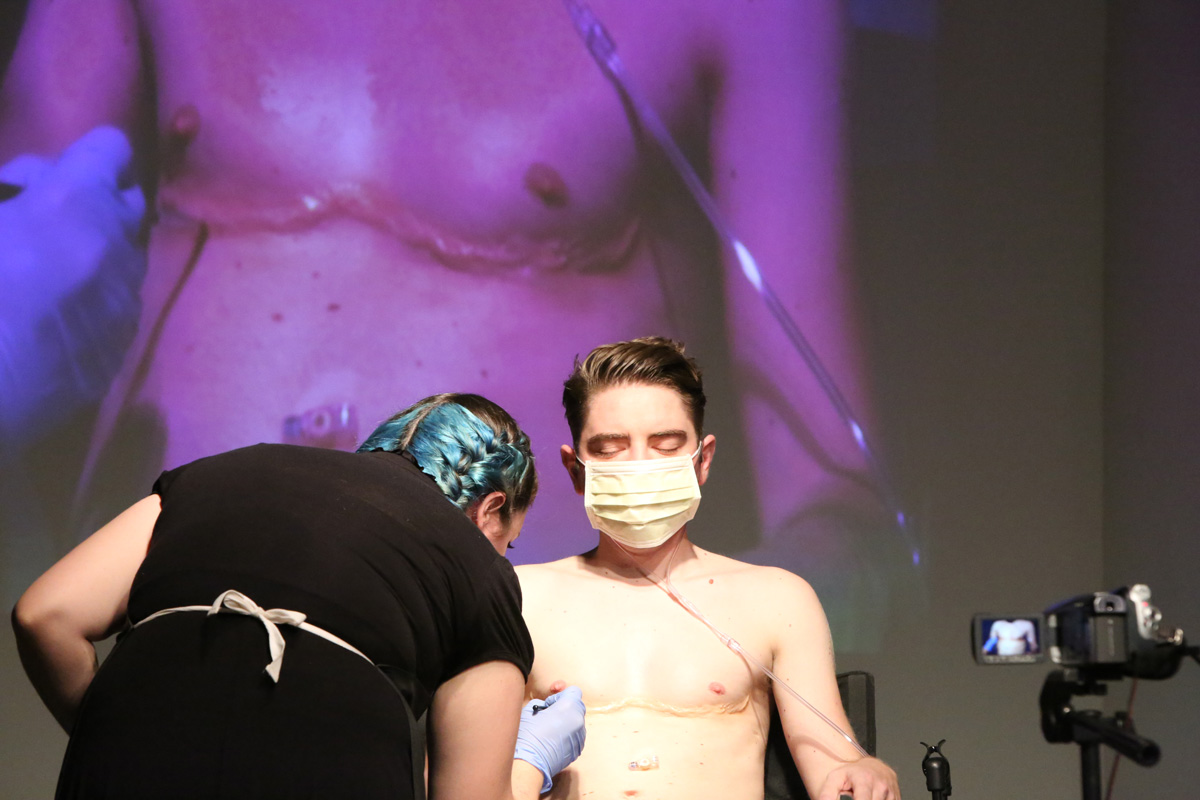 A live performance by artist Dominic Quagliozzi
Dominic Quagliozzi merges his lived experience as a person with chronic illness and disability into art. By repurposing and re-coding medical materials in art making, he explores the emotional and psychological space in moments of vulnerability, anxiety, fragility, and resilience. Medical History (Part One) is a live performance set in a loosely interpreted Operating Theater. It shares Quagliozzi's questioning of time, the believability of his body, anxiety, and the voyeuristic nature of the hospital environment. Through the use of special effects makeup, the artist's body will appear whole and untouched, while under the surface years of medical intervention and health trauma is ruminating. This first and singular performance at Wheaton is part of a journey that has evolved, devolved and revolved back again to some form of stability. Conceived as a continuation to his 2014 performance Medical History (Part Two), which confronted his physical deterioration and meditated on upcoming invasive surgical procedures, Part One carries the radical embodiment of resilience and adaptation, seeking to bridge the gaps between the two.
The performance will be followed by a QA, led by RISD Museum curator Conor Moynihan, whose exhibition Variance: Making, Unmaking, and Remaking Disability on view through October 9, 2022 includes work by Quagliozzi.
Organized by the WIIIH, and sponsored by the Evelyn Danzig Haas Visiting Artist Program.