Intersections of Digital, Cinematic and Environmental Humanities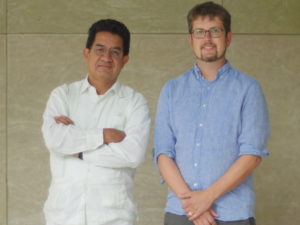 This year's theme will provide the Wheaton community the opportunity to confront some of the most pressing problems facing humanity. We live in an age of current environmental disasters and distress that impact society and culture. It is not only about the physical world; our ecological crisis will affect the way we perceive race, class, ethnicity, religion, and culture.
That is why, rather than treat the Digital, the Cinematic, and the Environmental as discrete entities, we aim to focus on the points of intersection between them to look for comprehensive reflections and actions. We will attempt to define what a humanistic approach to our digital lives looks like in practice. We will collaborate with students in the production of digital scholarly and creative works that grapple with the realities of humanity's impact on our planet. We will collaborate with our colleagues in the natural and social sciences to understand the multitude of environmental issues facing us.
Courses
FNMS/ART 260: Production I (Fall 2019)
An intensive hands-on introduction to the art and craft of visual storytelling with film/video, this class is conceptually divided into four core areas: image, sound, editing and storytelling. Students plan, shoot, and edit two short non-sync (no dialogue) projects while engaging in a broad exploration of the technical and artistic components of filmmaking. These projects are supported by in-class exercises, discussion, readings and some film screenings.
HISP 318: Literary Identities of Latin America (Fall 2019)
Literature and its storytelling power take us on a journey to a more empathetic and enriching life. It prepares us to embrace "otherness" for better understanding intellectually and emotionally the self and our own culture. In this class, we explore different literary expressions (essays, poetry, narrative) to discover the variety of tensions, influences and manifestations of an array of cultural identities. We study literature as a legitimate way to delve into the complexities of Latin American cultures and history. The thematic structure of the course is therefore based on the idea that from fictional texts we can derive knowledge that helps us to understand the historical roots of today's Latin American society and culture.
Co-Directors
Domingo Ledezma, Associate Professor of Hispanic Studies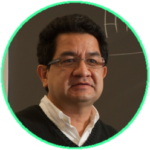 Domingo teaches Language and Literature courses focusing on Early Modern Latin American with a pedagogical Digital Humanities approach. Professor Ledezma's research interests center on colonial Latin American literature and culture, New World historiography, comparative approaches to old world and new world early modern literature, neo-Latin texts related to the New World, and Jesuit missions in the Americas. He has published articles on Literature and Historiography, Natural Histories, and Narratives of Voyages. Recently, Domingo partnered with Noah Cowie '21 to create a novel virtual reality tool to display and study Early Modern cartography in an interactive virtual reality experience.
Patrick Johnson, Associate Professor of Filmmaking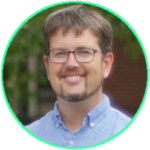 Patrick is a filmmaker and teacher who works in a variety of genres. As a documentarian, he combines digital media with the documentary tradition, focusing on artists, musicians and alternative lifestyles. As a narrative filmmaker, he enjoys exploring the potential of the science fiction genre. His work has been screened in art galleries and film festivals and has been featured at BoingBoing.net. Patrick teaches Visual Storytelling, Screenwriting, Digital Editing, Documentary Storytelling and Experimental Filmmaking.
Executive Fellows
Molly Covarrubias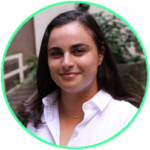 Molly is a double major in Sociology and Hispanic Studies. A captain of Wheaton's women's lacrosse team, she also serves as an admission ambassador and an ambassador for the College for Social Innovation. Molly loves art, hiking, road trips and the outdoors.
Ida Mae Danforth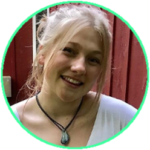 Ida Mae is from Salisbury, Vermont. A double major in Hispanic Studies and Secondary Education, she lives in Outdoors House and loves taking advantage of the amazing things nature provides while at the same time caring for its future. She's very interested in climate change and how to make a difference to better our environment while at Wheaton College.
Events
Eco-Poetics Poetry Reading
4:00pm – October 23rd – Wallace Library
Cider and Cider Donuts!
Environmentally Friendly Hacks [College Edition] 8:00pm – November 13th, 2019 – Lyon's Den
Open Tab