Lecture with American labor activist Ai-jen Poo
Gender and Inequalities: Caregiving Labor During the Pandemic
An International Women's Day Celebration
Join us for this 90-minute lecture with facilitated Q&A with American labor activist Ai-jen Poo.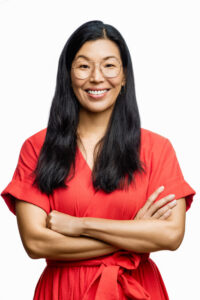 Ai-jen Poo is an award-winning organizer, author, and a leading voice in the women's movement. She is the Executive Director of the National Domestic Workers Alliance, Director of Caring Across Generations, Co-Founder of Super Majority, Co-Host of Sunstorm podcast, MacArthur Fellow, and a Trustee of the Ford Foundation. Ai-jen is a nationally recognized expert on elder and family care, the future of work, and what's at stake for women of color. She is the author of the celebrated book, The Age of Dignity: Preparing for the Elder Boom in a Changing America. Follow her on Twitter at @aijenpoo.
Sponsored in cooperation with DEAL (Diversity, Equity and Access Leadership), Marshall Center for Intercultural Learning, Center for Social Justice and Community Impact, Center for Global Education, Women and Gender Studies, Office of the Provost, Office for Institutional Equity and Belonging, and SAIL (Student Activities, Involvement and Leadership).
Register in advance for this event
Individuals with disabilities requiring accommodations or information on accessibility should contact daniels_stephanie@wheatoncollege.edu by Wednesday, April 14.