Indigenous Heritage Month Speaker – Tracy Kelley
November 19, 2021 @ 12:30 PM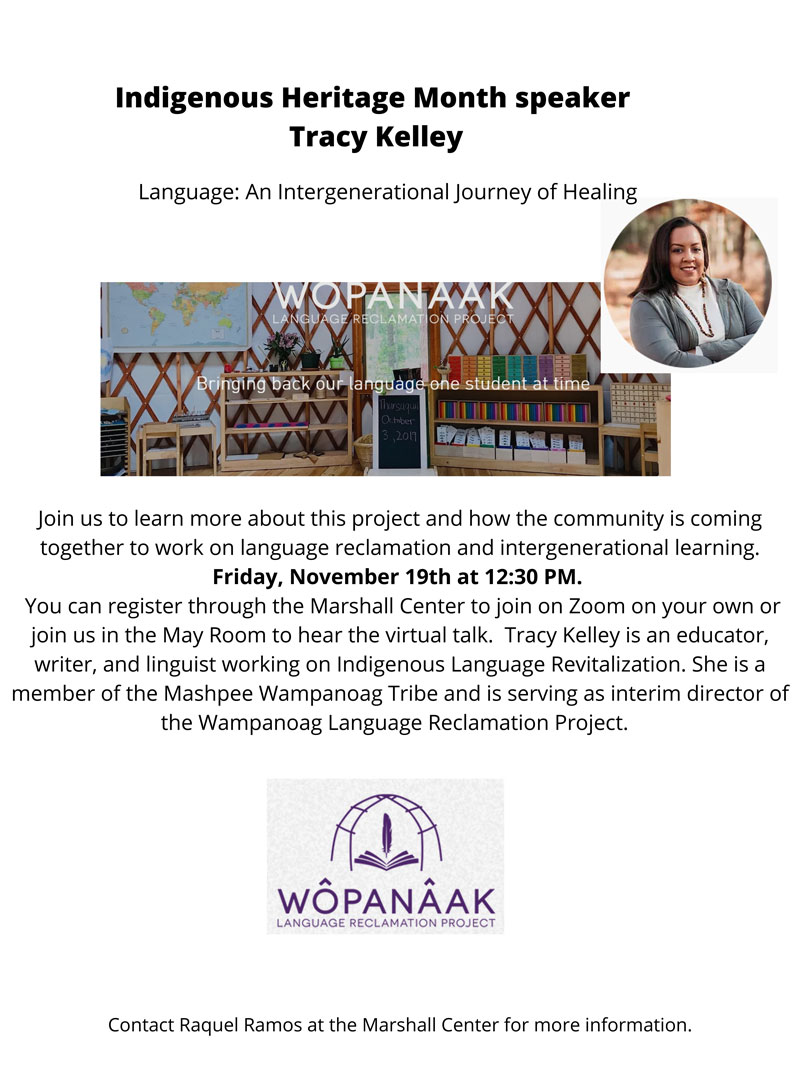 Tracy Kelley is an educator, writer, and linguist working on Indigenous Language Revitalization. She is a member of the Mashpee Wampanoag Tribe and is serving as interim director of the Wampanoag Language Reclamation Project.
Tracy will be speaking about her work in language reclamation, intergenerational learning and culturally competent teaching as a way of learning language and also as a way of passing on traditions within their community.
Register on Zoom to attend virtually, or join us in person in the May Room.
Sponsored by the Marshall Center for Intercultural Learning.