Equal Pay Day and Salary Negotiation
April 7, 2020 @ 5:00 PM

-

6:30 PM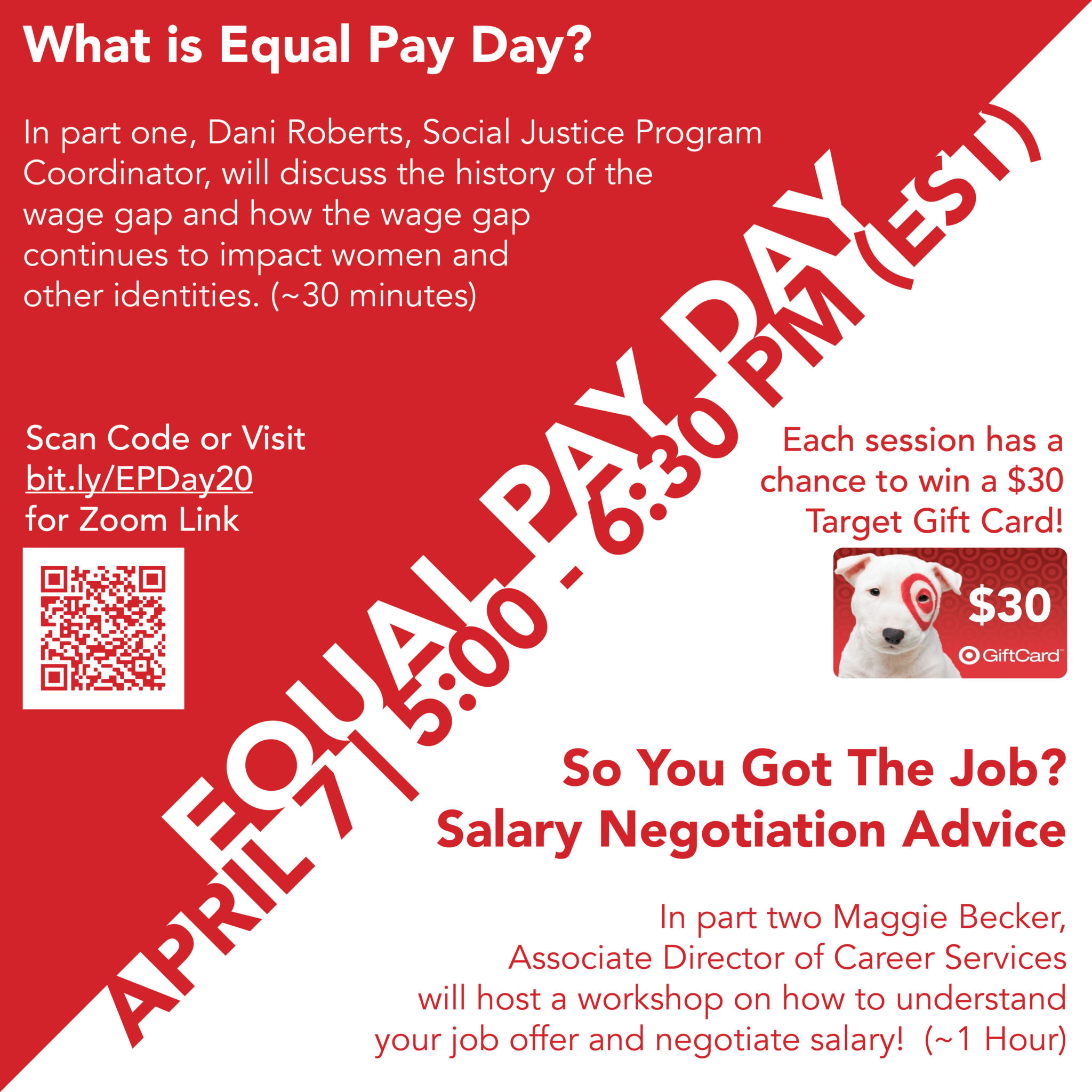 Career Services and the BASE are collaborating to present this session focused on Equal Pay Day and Salary Negotiation. By attending, you will learn about Equal Pay Day and salary negotiation, participate in trivia, and have an opportunity to win a $30.00 gift card.
Part 1: What is Equal Pay Day – 5:00pm-5:30pm EST Dani Roberts, Social Justice Program Coordinator, will discuss the history of the wage gap and how the wage gap continues to impact women and other intersecting identities. Participants of Part 1 will have a chance to win a $30 Target Gift Card.
Part 2: So You Got The Job: Salary Negotiation Advice, 5:30pm-6:30pm EST Maggie Becker, Associate Director-Career Services will host a session on how to review your offer, and strategies on negotiating your salary. Participants in Part 2 will have another chance of winning a $30 Target Gift Card.
To join in for both parts, access the Zoom Meeting.