Wheaton Edge Information Sessions
September 30, 2019 @ 5:00 PM

-

6:00 PM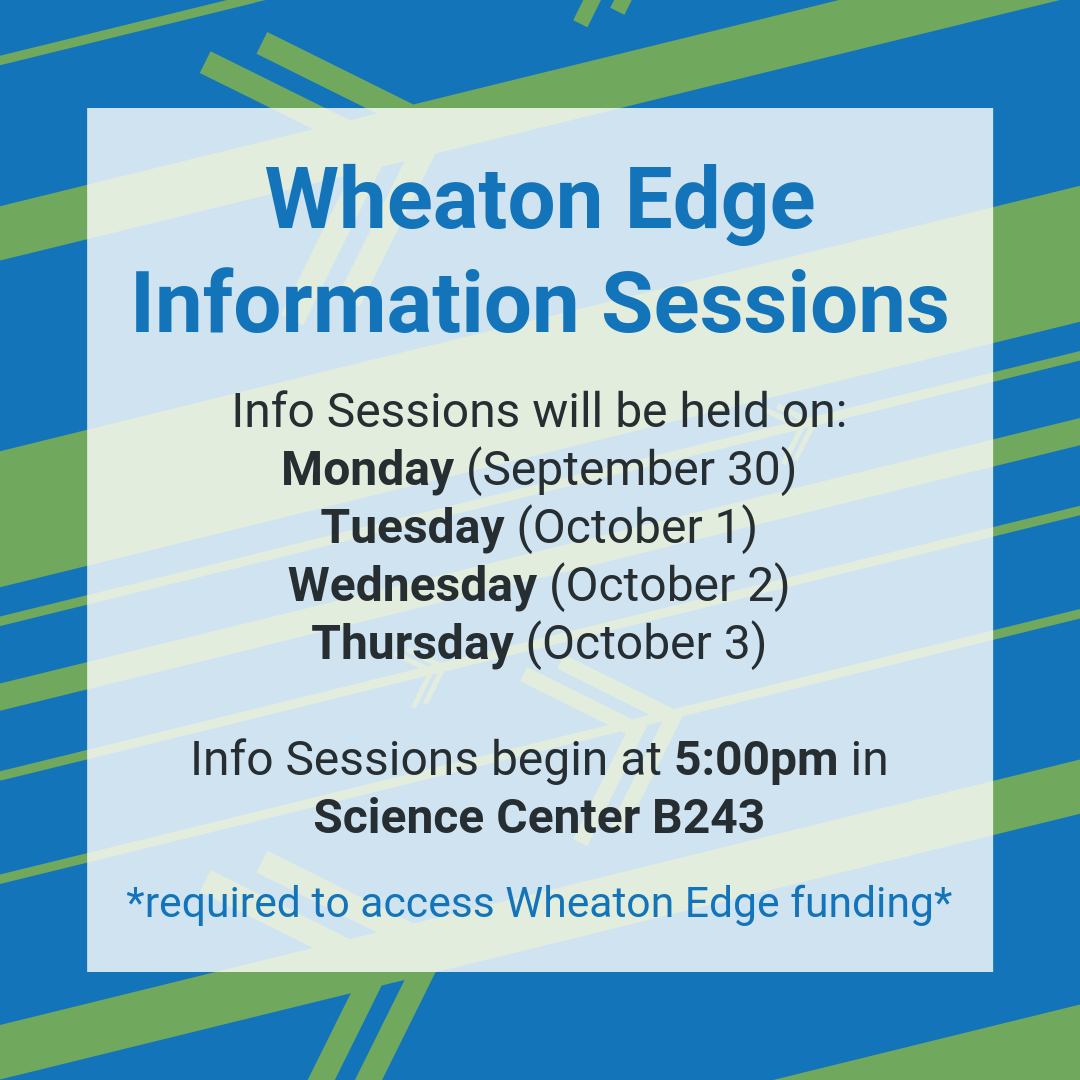 NOTE: This session will cover only information pertaining to the Wheaton Edge Fellowship. Sophomores and juniors eligible to receive this fellowship received an invitation email on September 19th from Matthew Wheeler in Career Services. Balfour, Community, Trustee, and Regional Merit Scholars and students who have already received significant summer funding from Wheaton need not attend.
If you plan to access Wheaton Edge funding this winter or summer, please plan to attend one of the following information sessions, which are a required part of the Wheaton Edge Career Readiness program.
Monday, 9/30, 5:00 pm, Science Center B243
Tuesday, 10/1, 5:00 pm, Science Center B243
Wednesday, 10/2, 5:00 pm, Science Center B243
Thursday, 10/3, 5:00 pm, Science Center B243
For students away or abroad this fall, more sessions will be offered in the spring. Students on campus in the fall semester must attend a fall info session. Students studying away the whole year should plan to meet with a Career Services advisor via phone or video call in the fall semester.