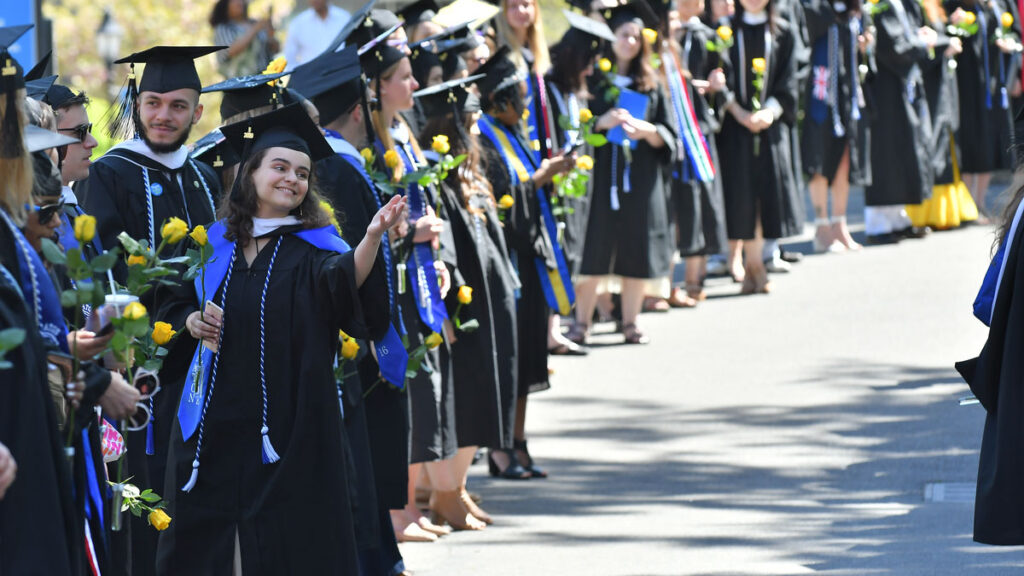 On this page:
---
Ann Beha, FAIA, founder of Ann Beha Architects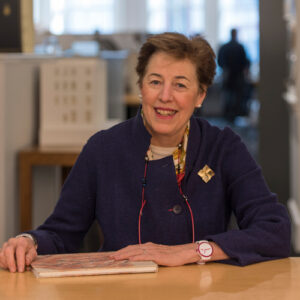 As founder of Ann Beha Architects, Beha's national and international practice championed preservation and adaptive reuse during a time when demolition was more likely than renewal. A Fellow of the American Institute of Architects (FAIA), she is a groundbreaker in combining contemporary architecture with landmarks and historically significant settings and was one of the few national practices led by a woman.
Beha's 40-year practice delivered projects at U.S. Embassies in Paris and Athens, the Smithsonian Institution, museums, performing arts centers, libraries, educational institutions and community-based organizations throughout the United States. In Boston her imprint is seen in projects for the New England Conservatory of Music, the Boston Athenaeum, the Mary Baker Eddy Library, Symphony Hall, MIT and Harvard, the Cambridge Public Library and The Liberty Hotel.
Her academic, cultural and civic projects include the Humanities Quadrangle at Yale; Saieh Hall for Economics at the University of Chicago; the Department of Mathematics at MIT; and the Carl A. Fields Center for Equality and Cultural Understanding at Princeton University.
Beha earned a bachelor's degree in history from Wellesley College and a master of architecture degree from MIT. She was a Loeb Fellow at Harvard's Graduate School of Design and serves on Harvard's Campus Design Advisory Council. She was a distinguished visiting professor of design at City College of New York and currently is completing her appointment as the Robert A.M. Stern Visiting Professor of Architecture at Yale University.
With numerous projects honored by the American Institute of Architects, Beha has received both the Women in Design Award of Excellence and Award of Honor from the Boston Society of Architects, and the inaugural Award of Honor from the U.S. Department of State, Overseas Buildings Operations.
Now senior collaborating architect at Annum Architects (the successor firm to Ann Beha Architects), she remains an ardent advocate for inclusion in the design and construction fields. Her new platform, architect-citizen, explores urgent issues in design, advocacy, inclusion and community development.
Carlotta Gordon Miles, M.D., psychiatrist and psychoanalyst, Class of 1959 alumna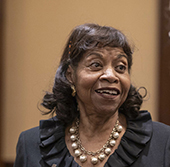 Carlotta Gordon Miles, M.D., a Class of 1959 alumna, is a psychiatrist and psychoanalyst in Washington, D.C. In practice for more than 50 years, she is a nationally and internationally known speaker, published writer and consultant in the area of psychological development of school-age children, adolescents, graduate students and adults.
Dr. Miles is an expert witness on custody and visitation and on conflict resolution involving parents and children. She conducts child psychiatric evaluations and assessments in judicial cases, performs child assessments for college and independent school placement as well as for emotional or educational special needs determinations and education plans, and adult assessments for employment.
She majored in zoology and physical sciences at Wheaton and earned her M.D. from Howard University Medical School. She takes great pride in her involvement on campus while a student at Wheaton, including singing as a member of the Wheatones. Since graduating, she has been an engaged alumna, receiving the Wheaton Alumni Association's 100th Anniversary Award and Meritorious Service Award. She served as an Alumni Trustee from 1972 to 1977; and was a valued member of the coeducation commission and the advisory committee for the college's Sesquicentennial celebration from 1981 to 1986. She also was the keynote speaker at the Women's Leadership Conference at Wheaton in 2003.
Miles served as assistant clinical professor of psychiatry at George Washington University Medical School for 10 years and at Howard University College of Medicine for 12 years. In addition, she was an invited member of President Barack Obama's national STEM Committee, a group of 60 experts charged with providing strategies to entice more American students, especially girls and those from underrepresented populations, to study STEM subjects.
Her long list of speaking engagements at professional conferences include the Harvard Business School's annual Women in Business Conference and the Women's Forum for Economy and Society in Deauville, France. She was the keynote speaker at the American Academy of Psychoanalysis and the Italian Academy of Psychoanalysis Conference in Florence, Italy. She also has appeared on television numerous times, including on PBS, Fox and in the CNN broadcast "Black in America, Part 2—the Black Elite," which aired in 2009. Miles has published many articles on child psychology and psychoanalytic thought and is listed in Who's Who of American Women.
In 2012, she received the Reginald S. Lourie Award from The Reginald S. Lourie Center for Infants and Young Children in Maryland for her outstanding contributions in the fields of child development and education. She also was elected Distinguished Life Fellow of the American Psychiatric Association for her successful 10-year mission to establish a psychiatric presence in independent schools around the country.
Keith J. Peden, Trustee Emeritus and former human resources executive at Raytheon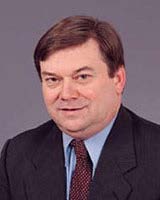 Keith J. Peden is the former senior vice president at Raytheon and member of the company's operating committee, and served on the Wheaton College Board of Trustees from 2007 to 2022. He is an advocate for the liberal arts in higher education, diversity and inclusion, and a strong supporter of leadership development and the creation of collaborative working environments.
Peden worked at Raytheon from 1993 until his retirement in 2016. While there, he led efforts to design, develop and implement programs that contributed to the company being ranked by Forbes as one of the top 15 companies in the world for developing leaders. At Raytheon, he also was a champion of lifelong learning and nurturing human capacity that leads to organizational growth.
He graduated from Western Michigan University, Kalamazoo, with a bachelor's degree in history and political science and earned a master's degree in special education from Eastern Michigan University, Ypsilanti. Early in his career, he held management and senior leadership positions at several companies, including at Alexander & Alexander Consulting, Prime Computer Inc., Lotus Development Corp. and Honeywell International.
During his time as a Wheaton Trustee, he served on nine committees, including the Executive Committee, Finance and Facilities Committee, Academic Affairs, Presidential Search, and the Educational Quality and Student Experience Committee. He also led the board's Diversity, Equity and Inclusion Working Group. He was elected Trustee Emeritus in 2022.
Peden has been a member of the Massachusetts Board of Higher Education and Greater Boston Board of Directors with Year Up, and served as vice chair on the Wentworth Institute of Technology Board of Directors and was elected Trustee Emeritus. He also is a past member of the National Leadership Council for Liberal Education and America's Promise.
He currently participates in a group that provides guidance and funding for high-tech entrepreneurs and startup companies.