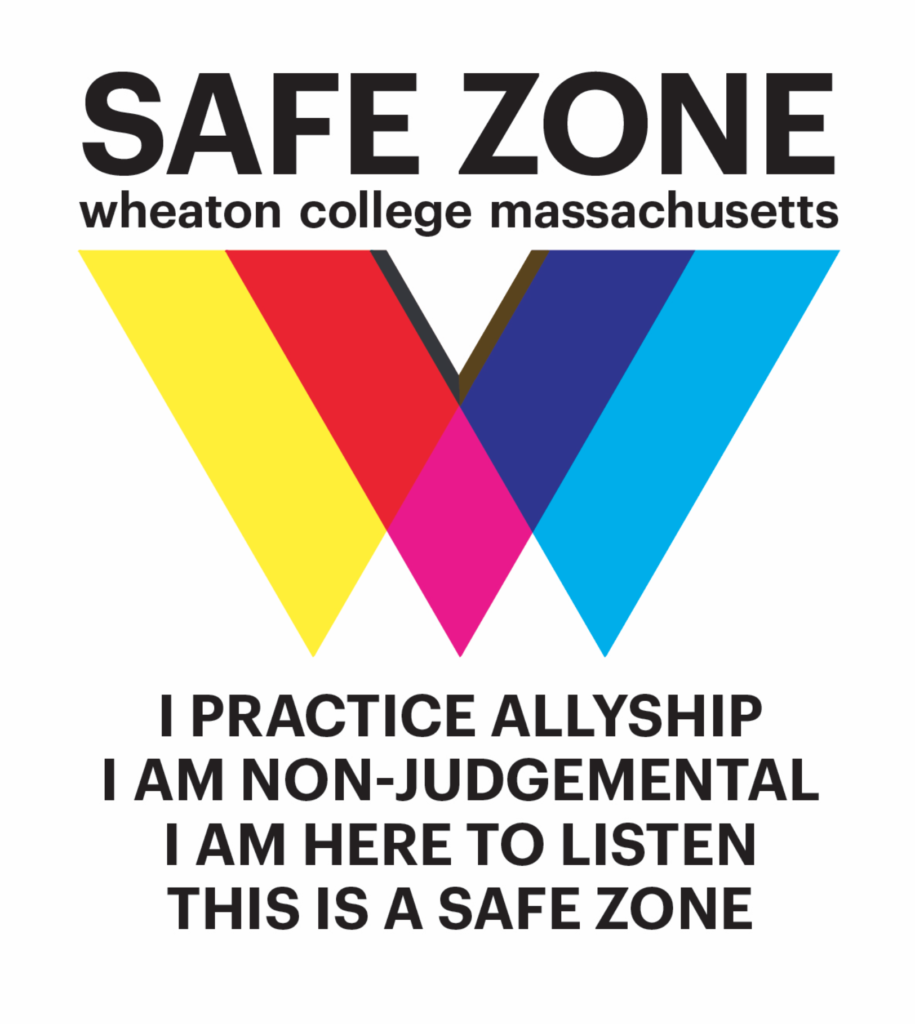 Safe Zone is Wheaton's campus wide program designed to visibly identify students, staff, and faculty who support the LGBTQ population, understand some of the issues facing LGBTQ individuals, and are aware of the various LGBTQ+ resources.
Mission
Through education, programming, and activism, it is the mission of the Safe Zone program to strive to heighten campus awareness of lesbian, gay, bisexual, transgender, intersex, questioning, queer, and ally (LGBTQ+) concerns and foster a campus of inclusion, affirmation, equality, and respect for all LGBTQ+ students, faculty, staff, and administrators of Wheaton College.
Workshops
Ally 101: An introduction to LGBTQ+ concepts, concerns, and theories, Ally 101 seeks to empower participants to cultivate allyship through a mix of dialogue and lecture.
Trans 101: Trans 101 builds off the concepts raised in Ally 101 regarding trans and non-binary identities, delving deeper into concepts, concerns, and theories relevant to the trans community.
Race, Ethnicity, and LGBTQ+: The newest of Safe Zone's offerings, Race, Ethnicity, and LGBTQ+ seeks to dig deeper into the intersection of race, ethnicity, gender, and sexual orientation, empowering participants to better understand cultural spaces and how they can better support their queer POC peers.